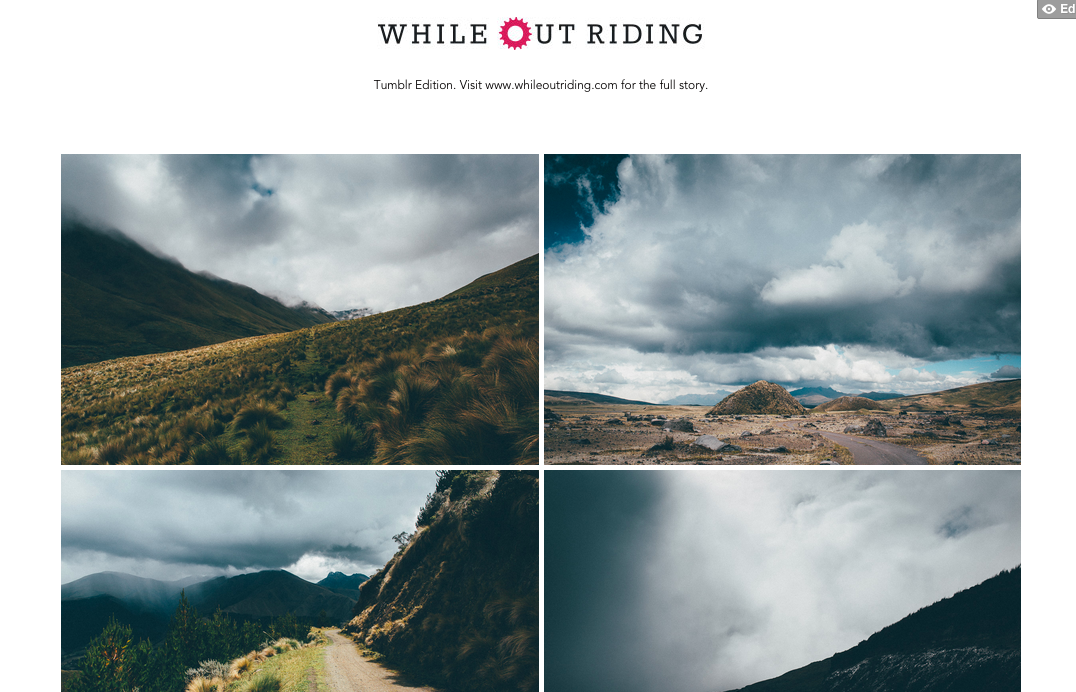 This is just a reminder that I've set up a Tumblr Edition for While Out Riding, with more of a photographic leaning than the standard website. It can be accessed via the homepage, or at the top of the menu column to the right.
To those unfamiliar with Tumblr, it's handy to know that you won't be able to comment or 'like' an image, unless you're signed in to Tumblr with a page yourself. But that's fine, this sub site is really just there for me to quickly post images that may or may not eventually make it into a blog post, or to find strays a home. And to give my favourite images a chance to breathe.
Tumblr posts are limited to ten photographs at a time, and as they're relatively big – up to 1200px each – kick back and give the page a few moments to load and format into shape. It will look better that way. As an example, check out a few of the image sets from a recent Volcanic Corridor traverse of Ecuador, like here, here, and there. In time, these will be fleshed out into more expansive blog posts – so consider them a little sneak preview of what (I hope) is coming!
Tumblr is an incredibly creative resource of shared images, thoughts and artwork. Beware the rabbit hole (-: