Its sounds are almost as impressive as the sight itself. An incessant soundtrack of gurgles and murmurs; of deep, resonant rumbles and thunderous crunches. In this frozen river of ice, a soft, ethereal blue light seeps through cracks and crevices, glowing like an aura as the sun moves moves across the sky, or in and out of the clouds.
Like everyone else, I'm waiting for the moment. At every snap and crackle, we jump forward like nervous sprinters on the blocks, cameras at the ready. A few false starts. Time passes. People wander off.
And then it happens. An almighty crack – like a bowling ball strike amplified across the valley. A towering shard of ice, the size of an old oak tree, pulls away from the main wall of the glacier, and comes tumbling down. In slow motion it seems, like a great big belly flop into a pool.
The numbers:
Named after an Argentinian explorer and academic, Perito Moreno is a glacier of extreme wonder and beauty, fed by the Southern Patagonia Icefield. This giant meringue extends almost 4km wide, and veritably bulldozers its way down the valley, creeping forward at 2m a day. It's 14km deep. It sits 50m above the waterline, and although it's close to sea level, the surrounding peaks are almost 3000m high.
But these are just numbers. It needs to be seen, to appreciate the power and fragility of our planet.
If you would like to keep up with where I am between blog entries, I try and keep my While Out Riding facebook page regularly updated – along with posting extra photos. You can find it here.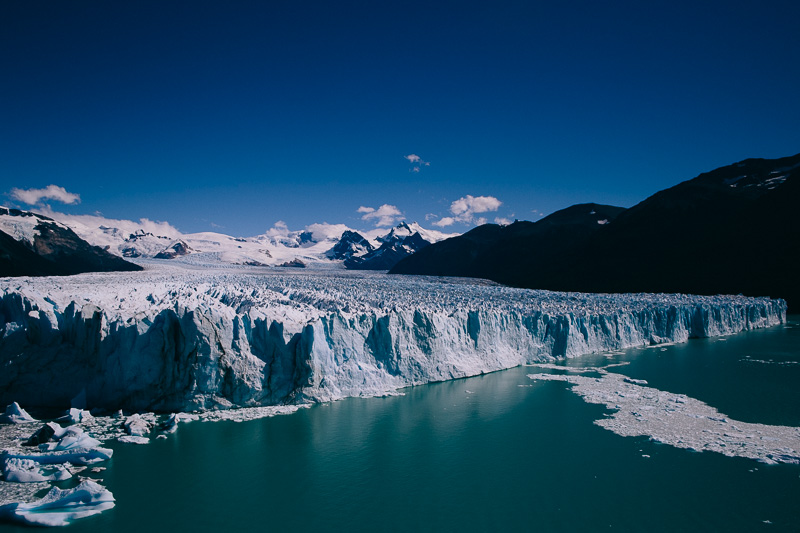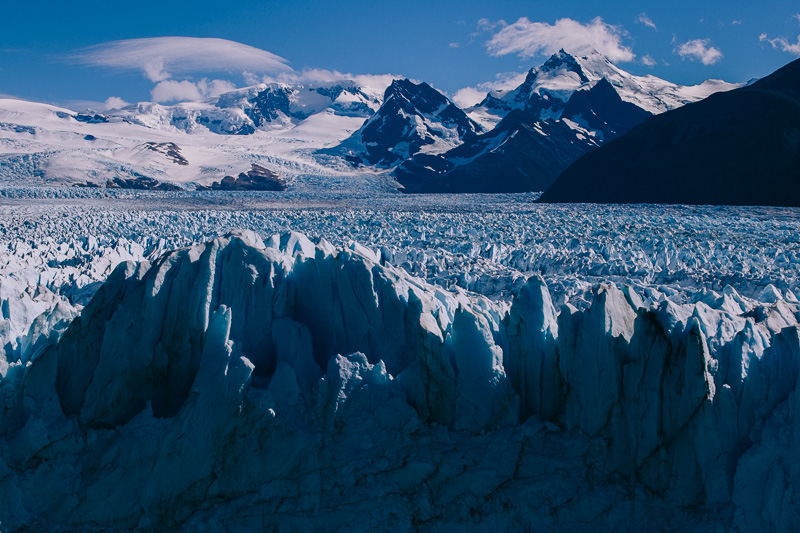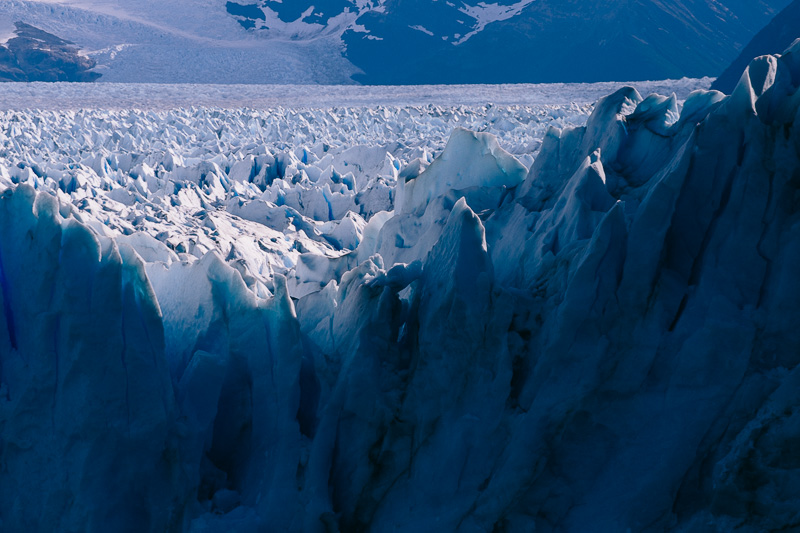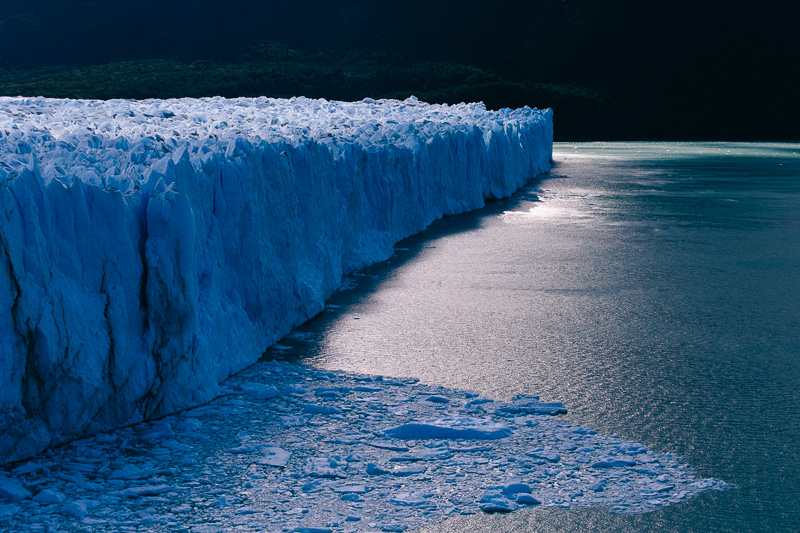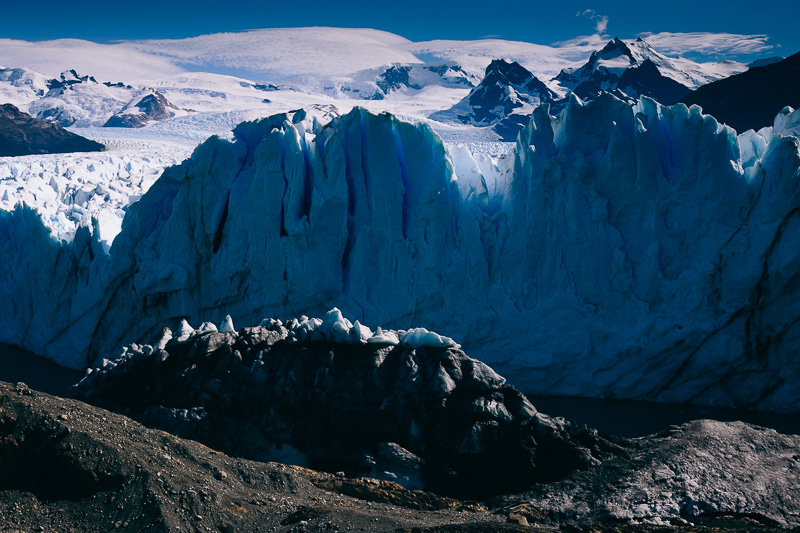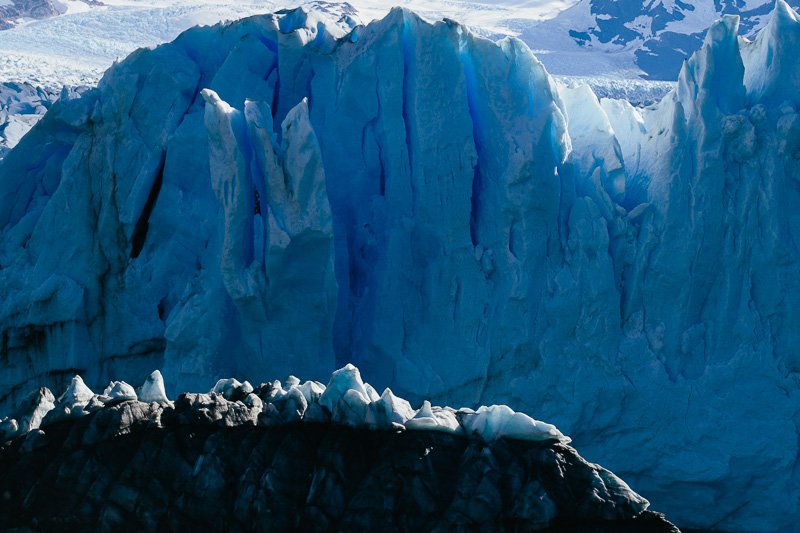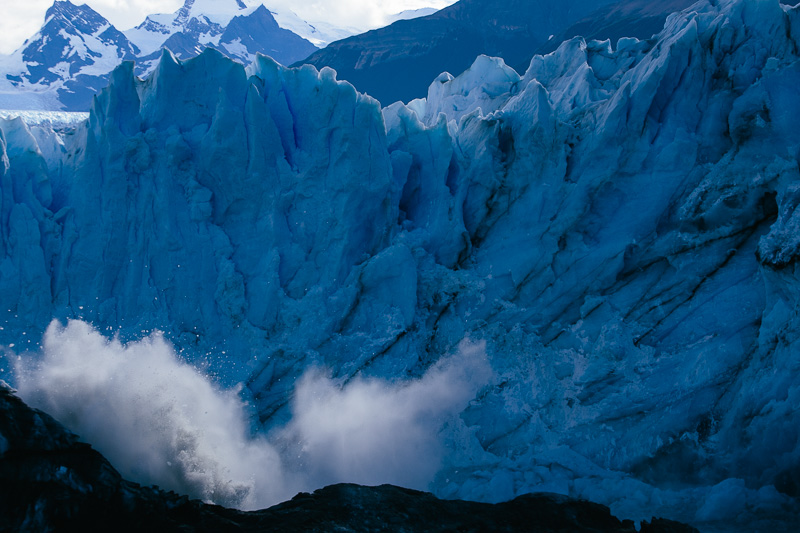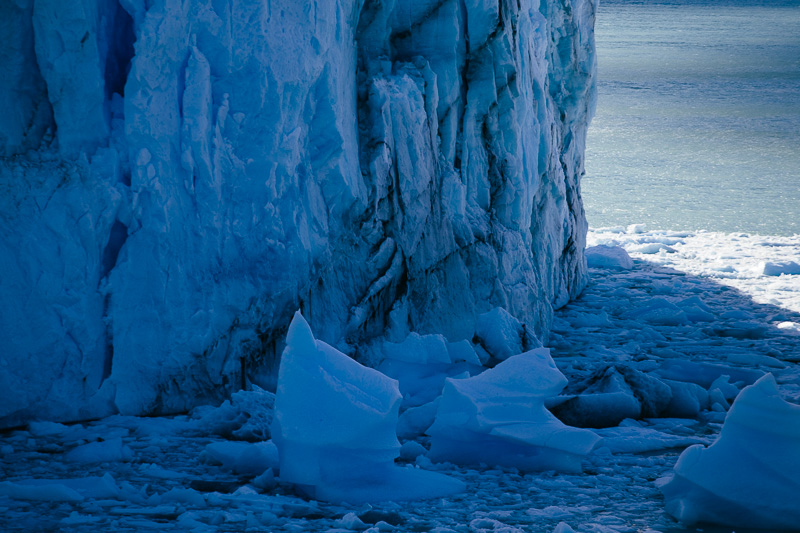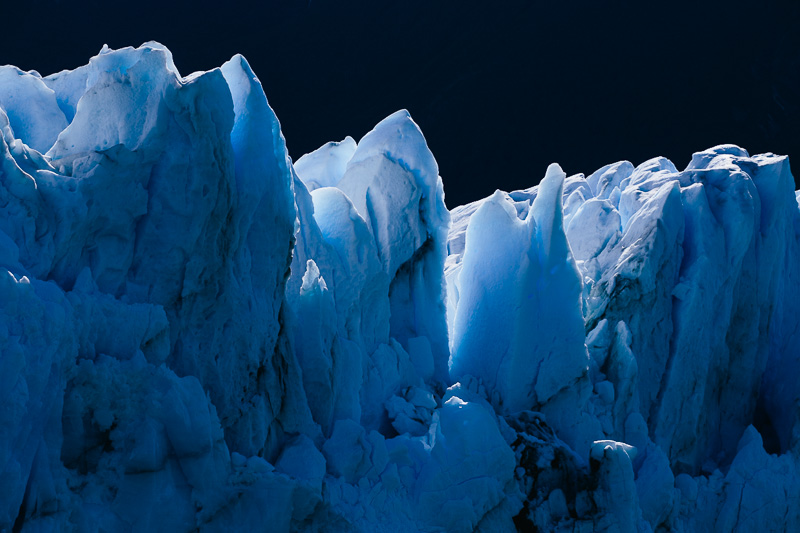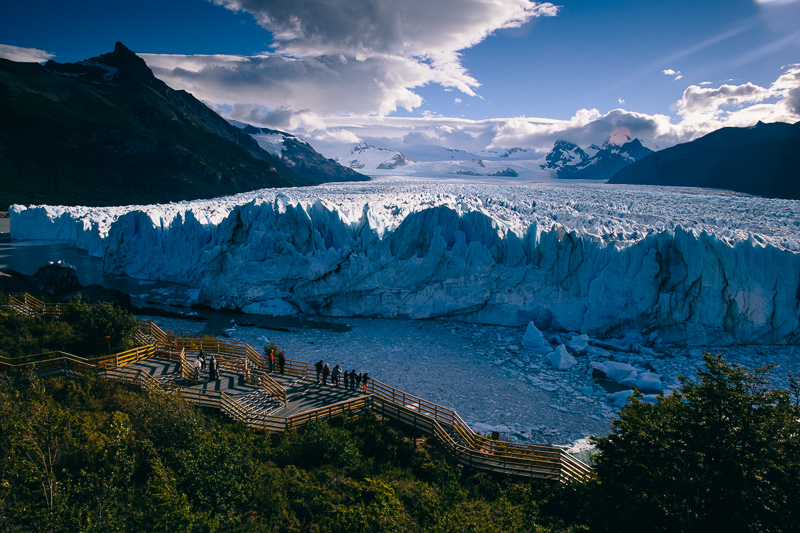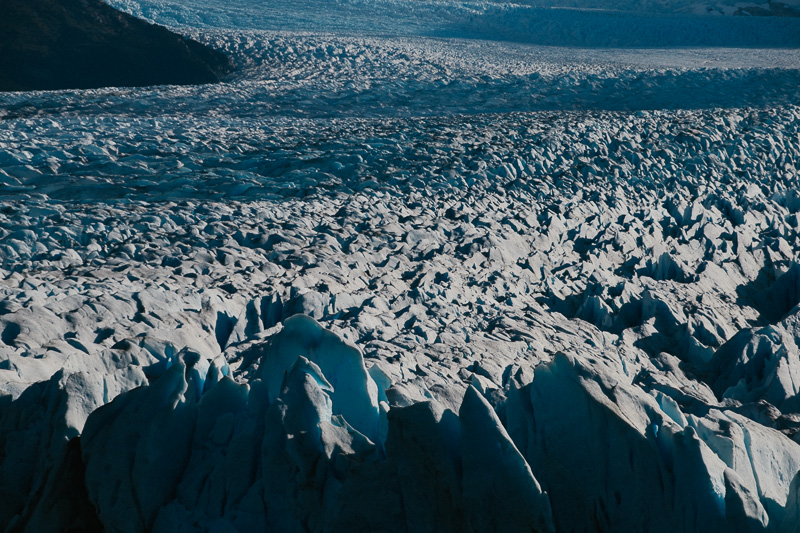 Here's the deal: 
You can ride 80km each way to get there, you can hitch (we tried, unsuccessfully), or hand over 200 pesos (almost $30 at official rates) for an overpriced tourist bus. That's before you bid farewell to another $20 to get you into to the park for a few hours (which you're not allowed to camp in). Compare this to our trip to Glaciar Grande, in the same Los Glaciares National Park, but on the other side of the valley – which cost a total of $0, including use of the refugio.
But the fact is, despite the inflated price of visiting Perito Moreno, it is in it's own way (and without meaning to sound overly dramatic), a true wonder of the world.
My advice? Stay late in the afternoon; the crowds thin, and you can find yourself a solitary spot to gape at this extraordinary, sensory spectacle. I explored the length of the walkways, then sat down with a picnic, and just tried to take it all in.