This last week, I've swapped fat tyres for trekking poles, to hike through the Torres del Paine National Park – a startling land of granite towers, emerald lakes, clear streams, verdant forests, and seas of aquamarine glaciers (plus a constantly revolving carousel of sun, rain, snow and howling winds that'll sweep you off your feet).
Pictures in approximate order of events…
(don't miss Myles' most amusing take on the week, especially if you'd like to see me with foufou hair and a pink bandana)
If you would like to keep up with where I am between blog entries, I try and keep my While Out Riding facebook page regularly updated – along with posting extra photos. You can find it here.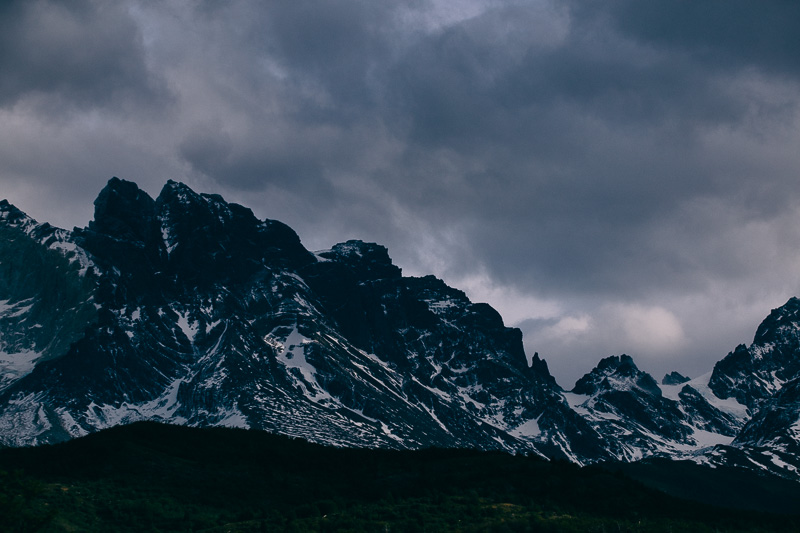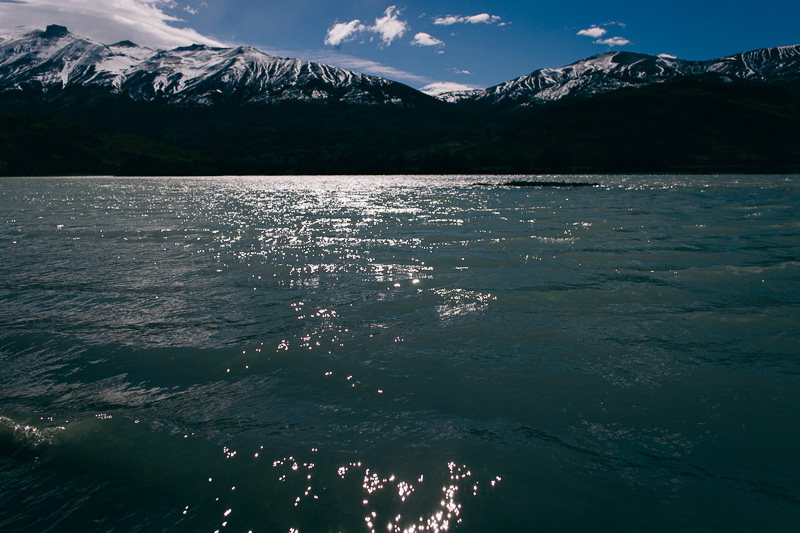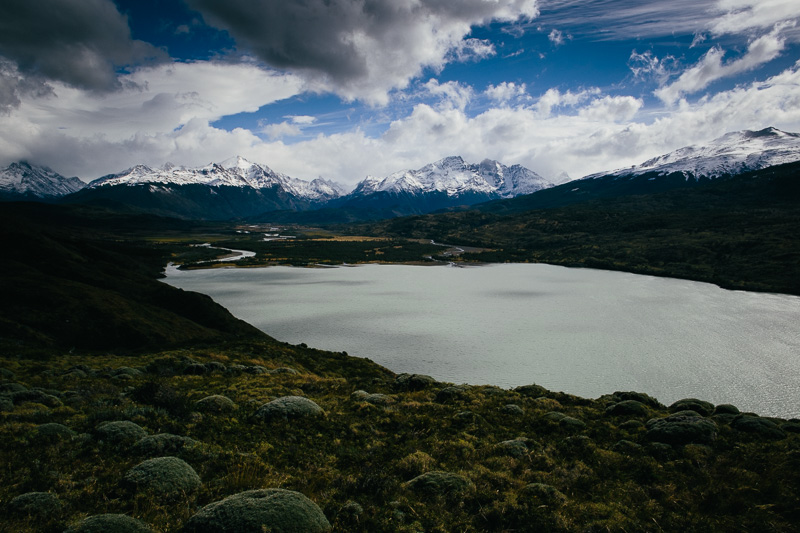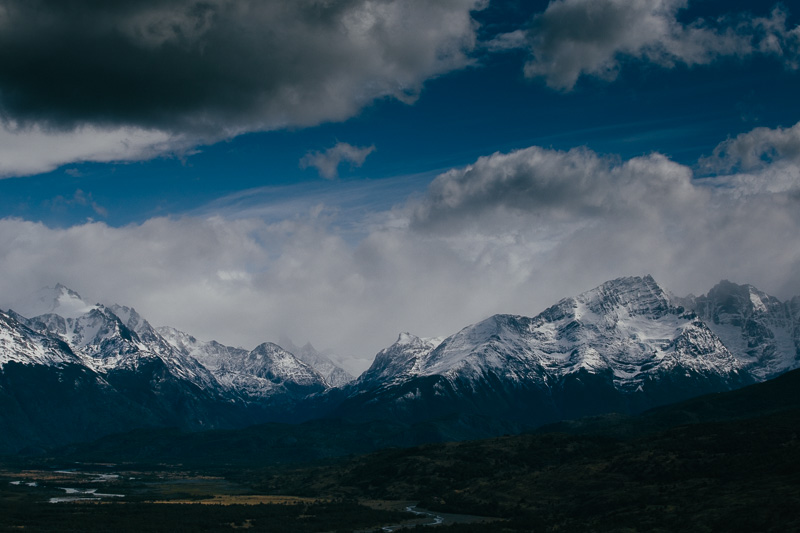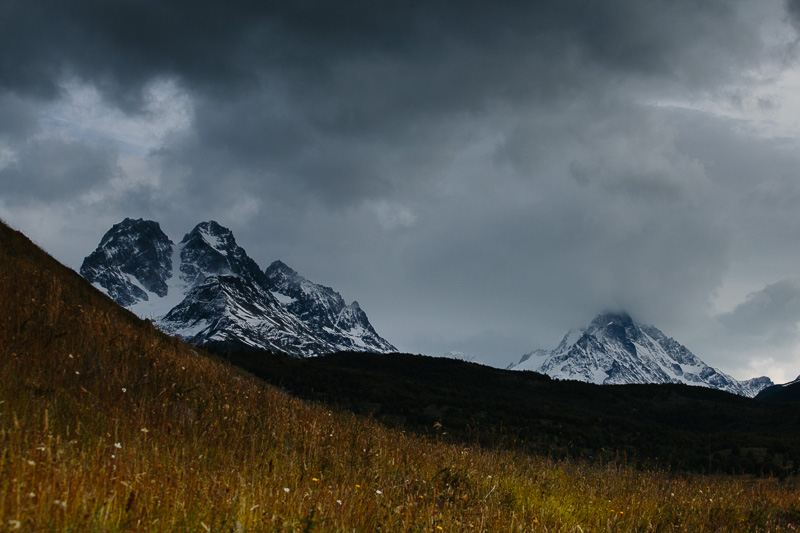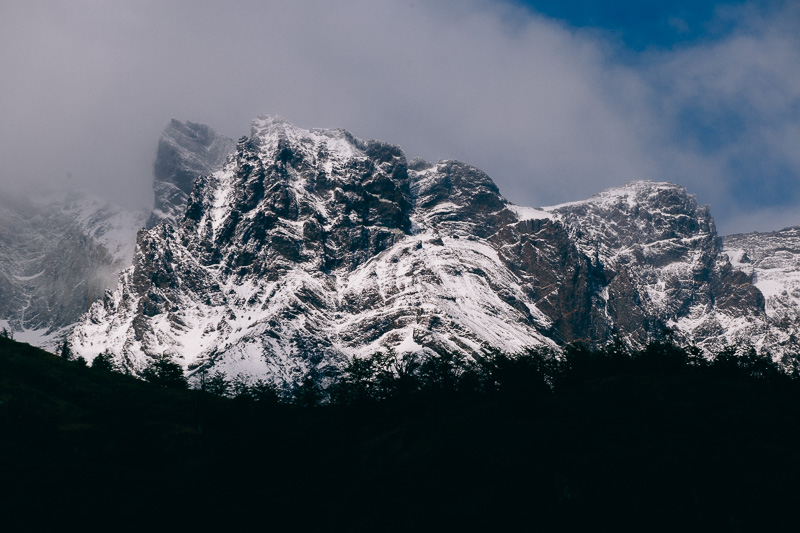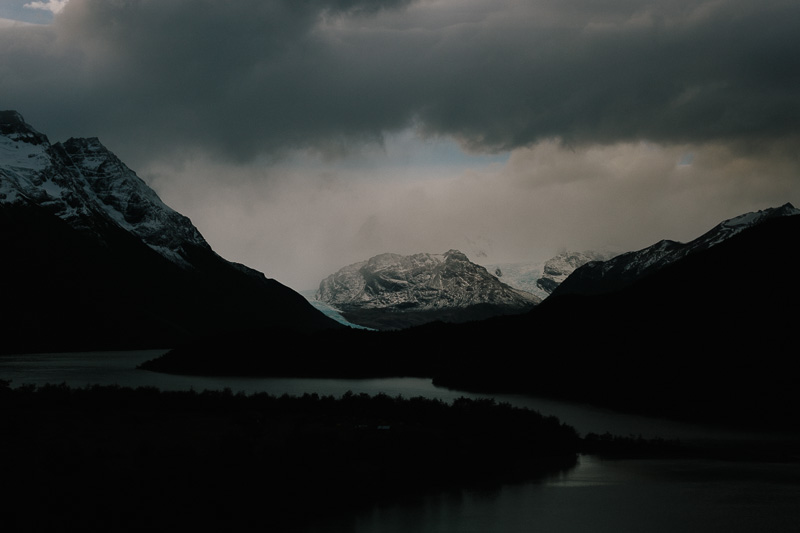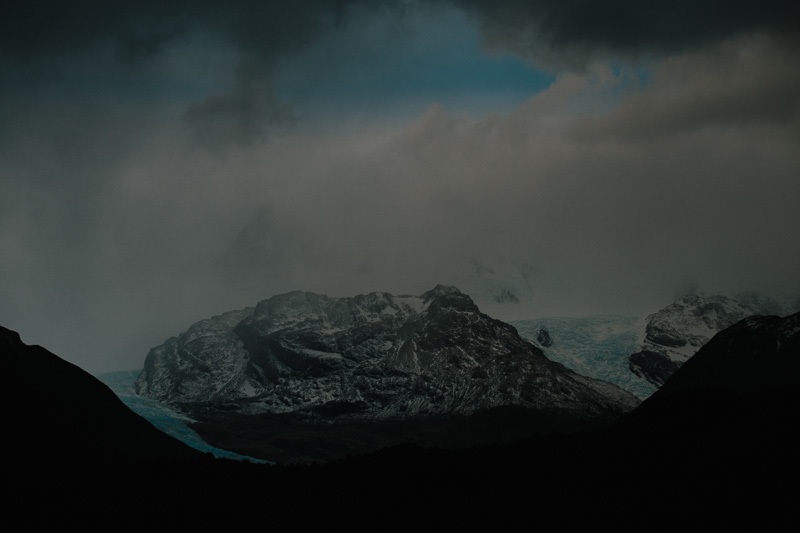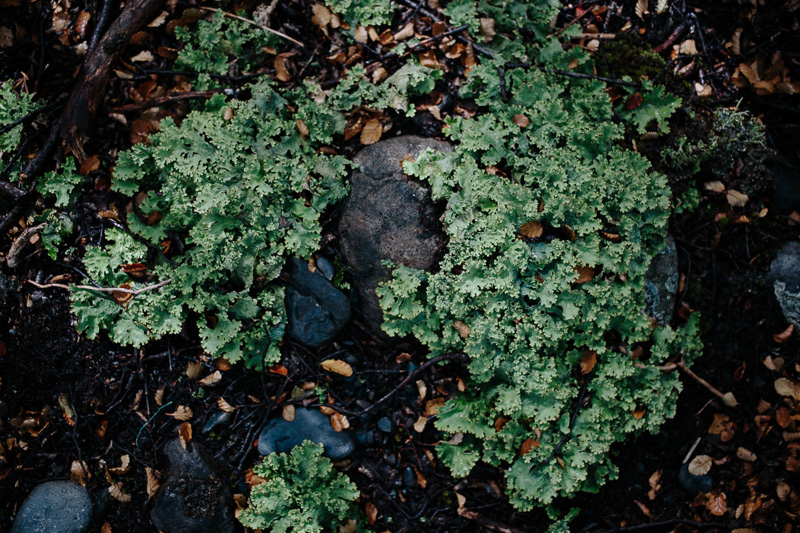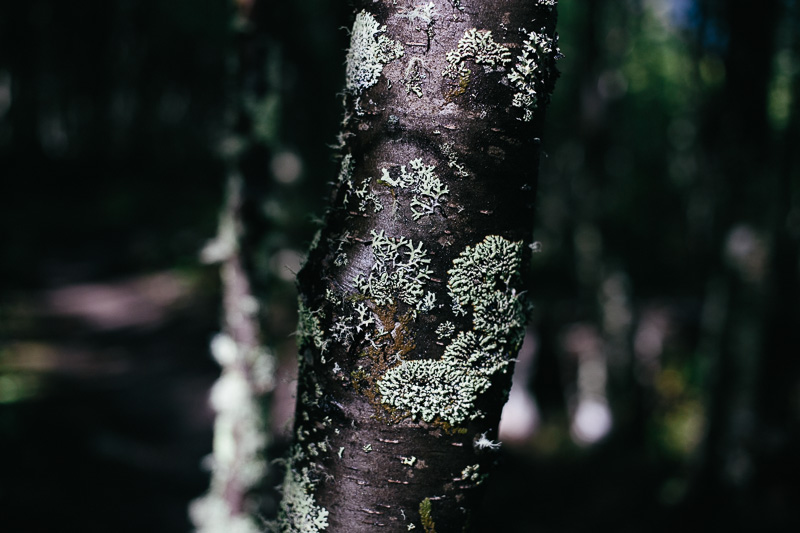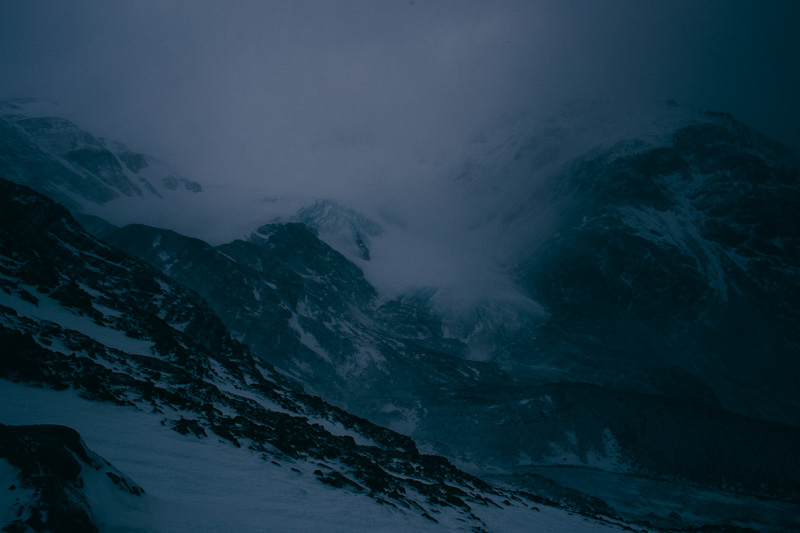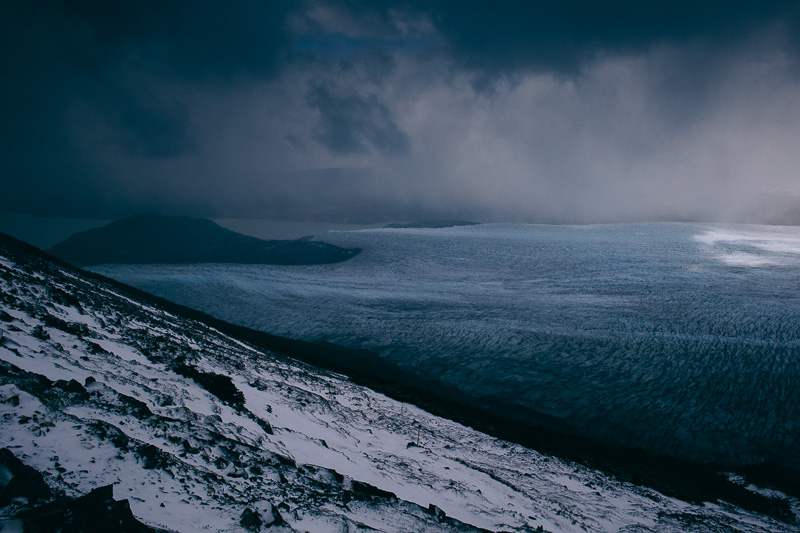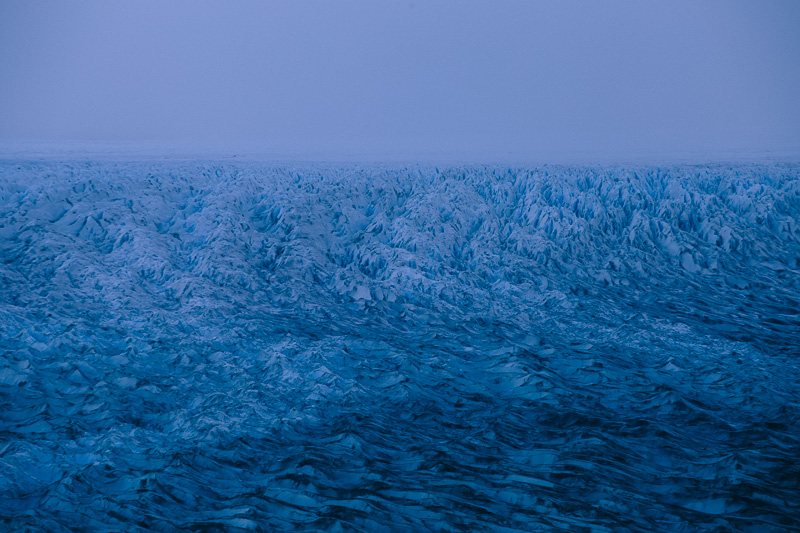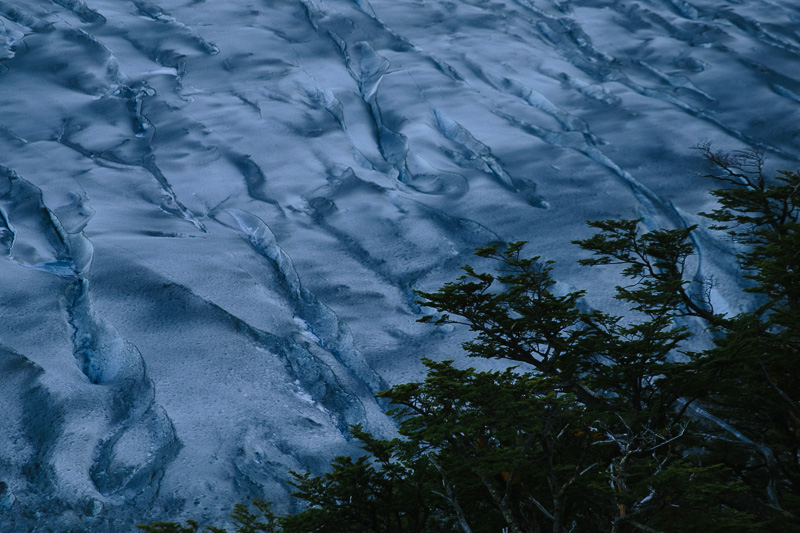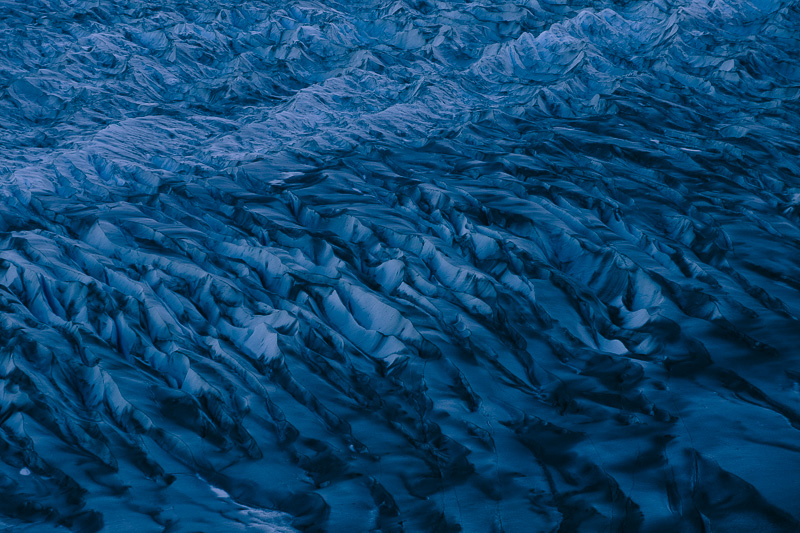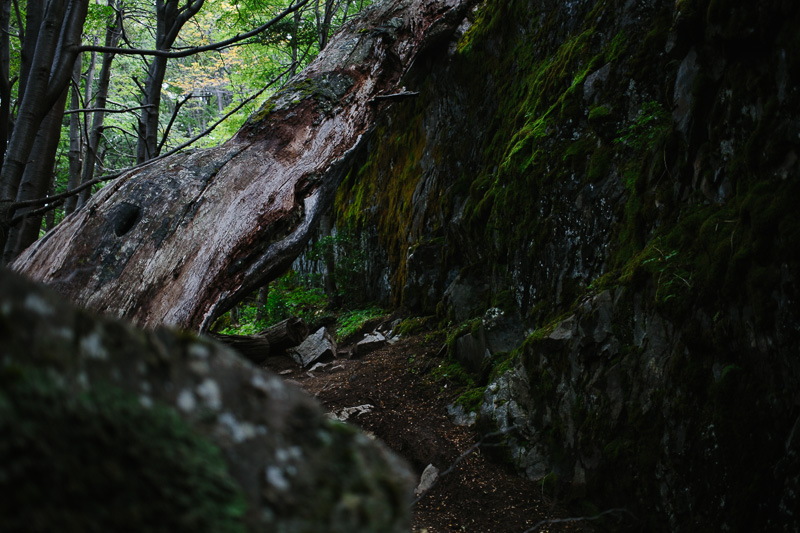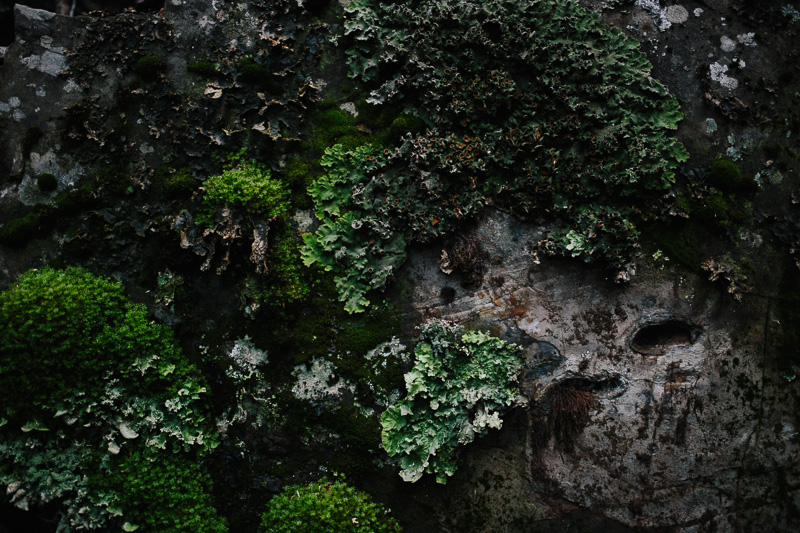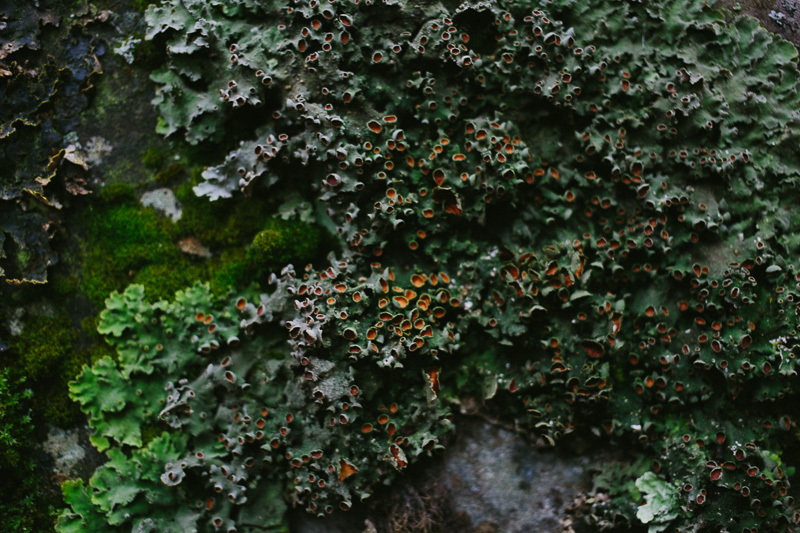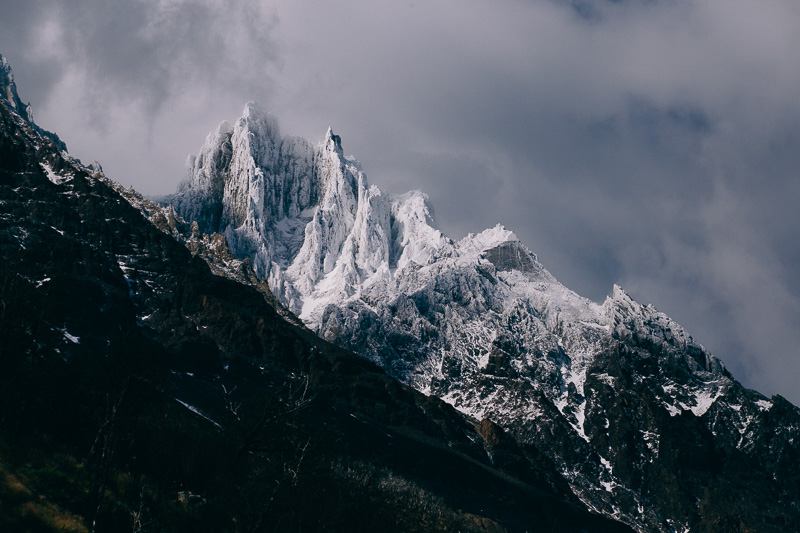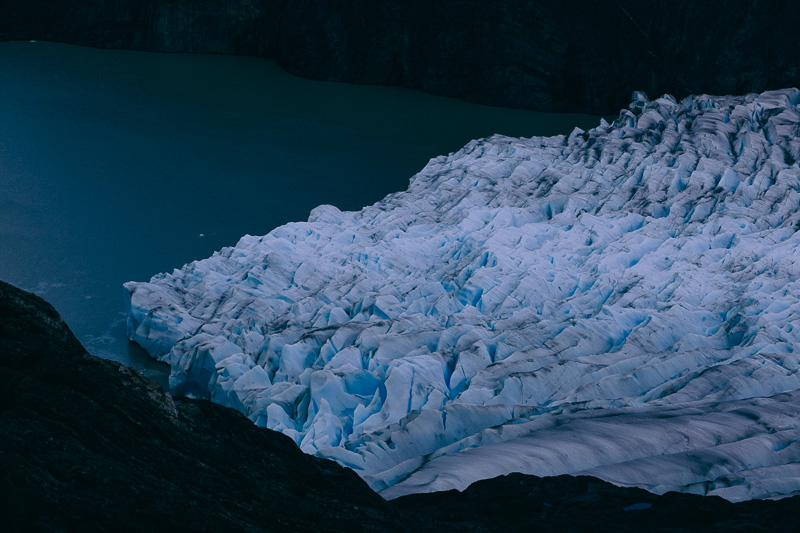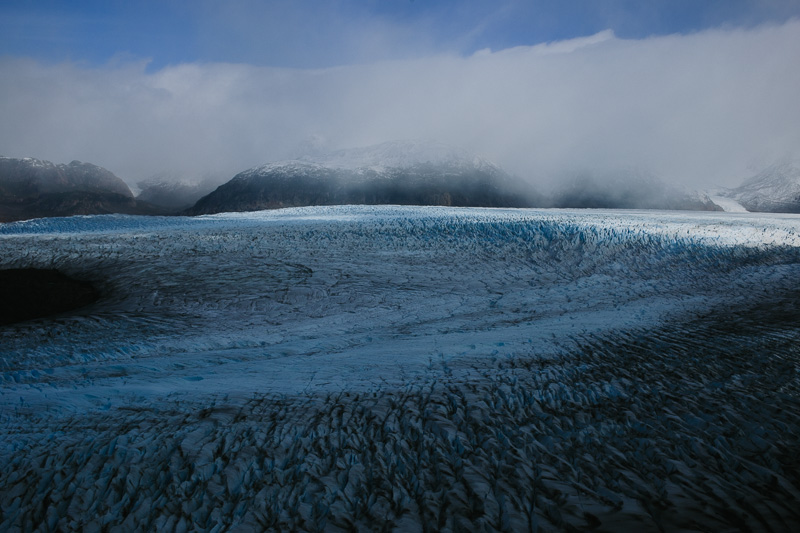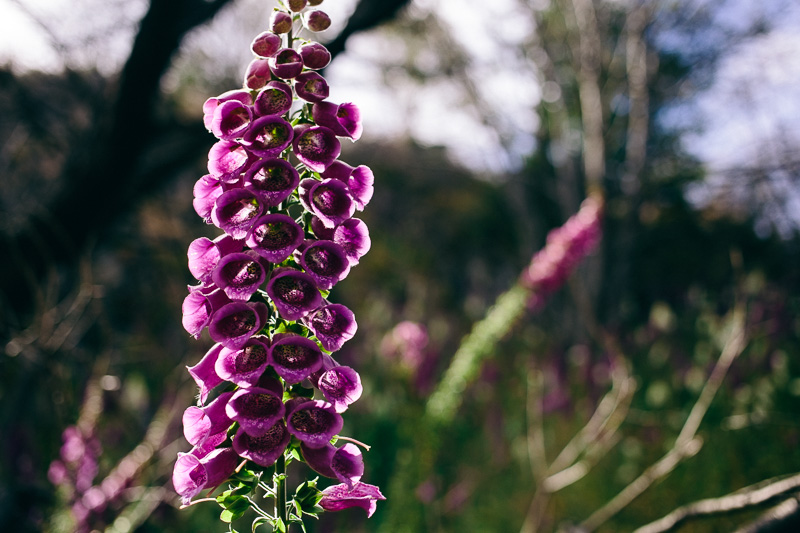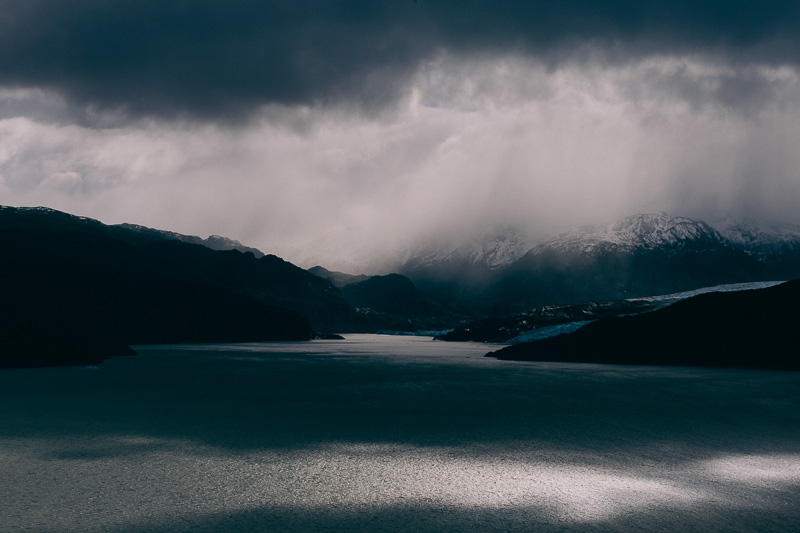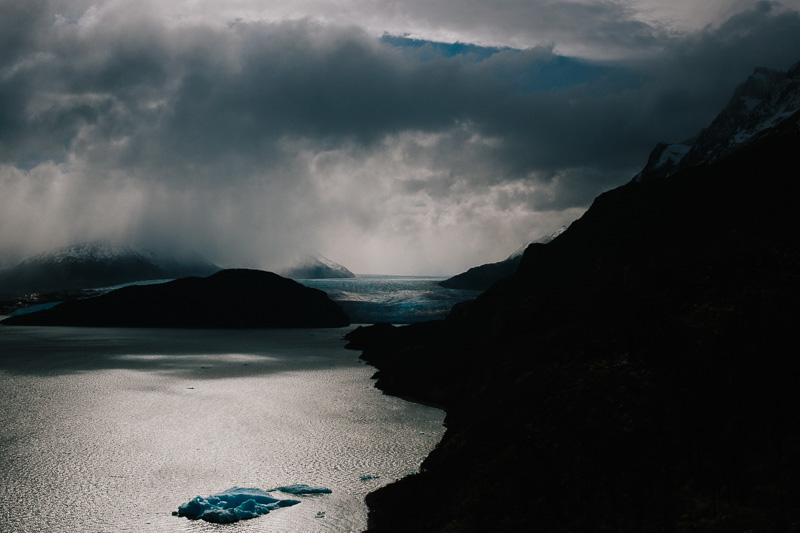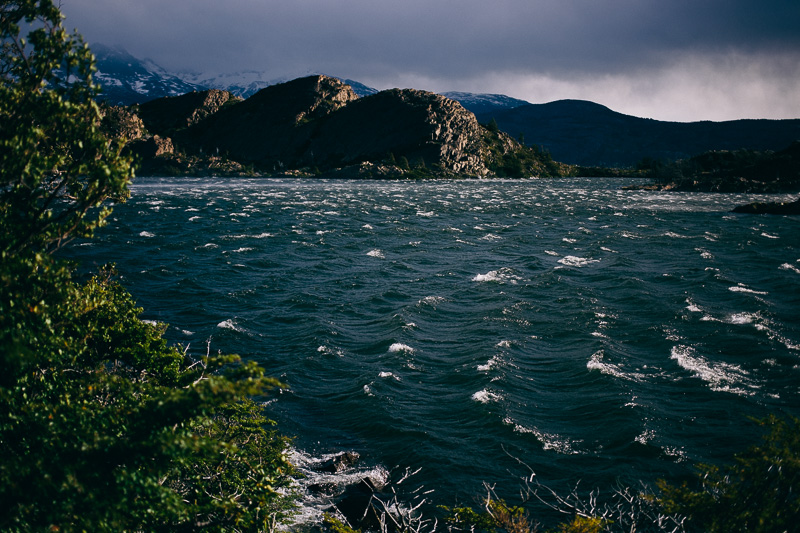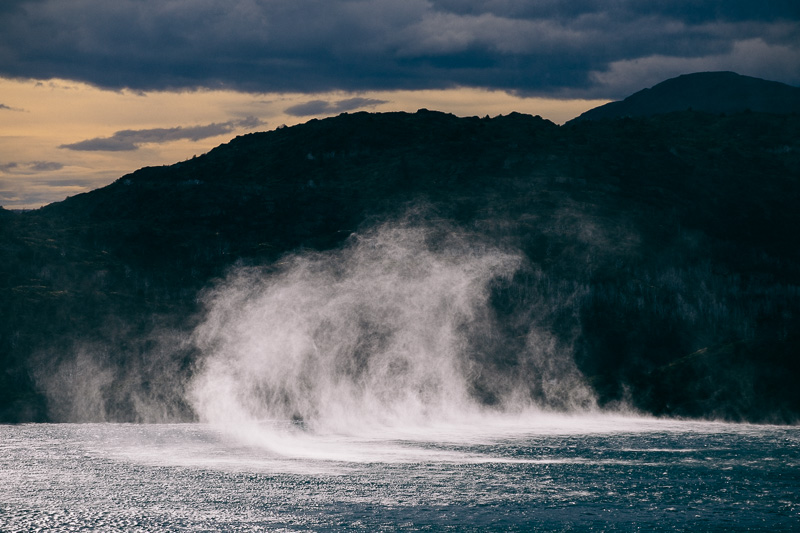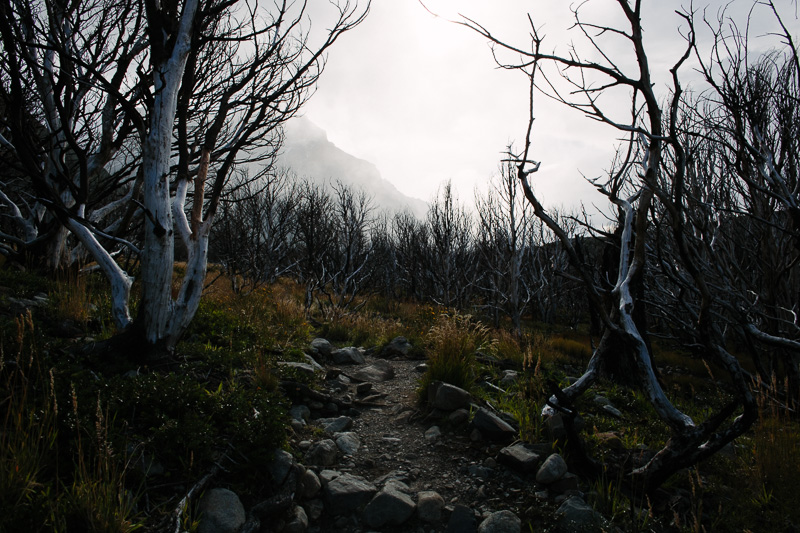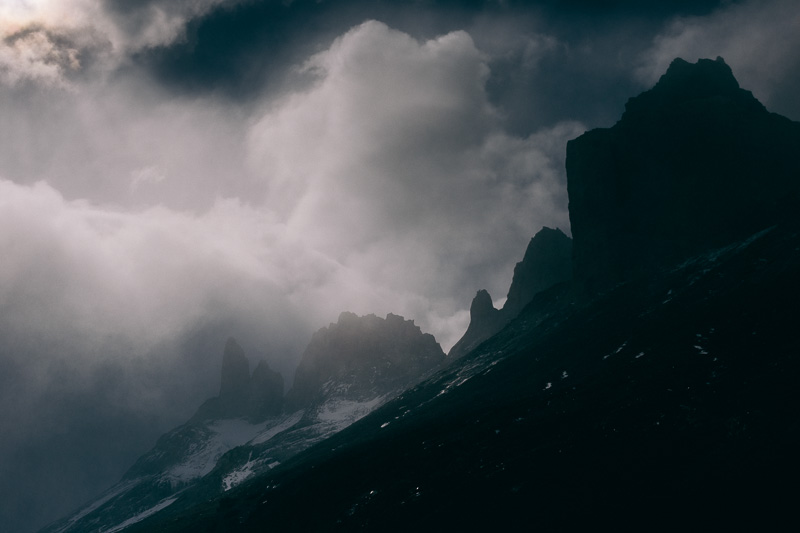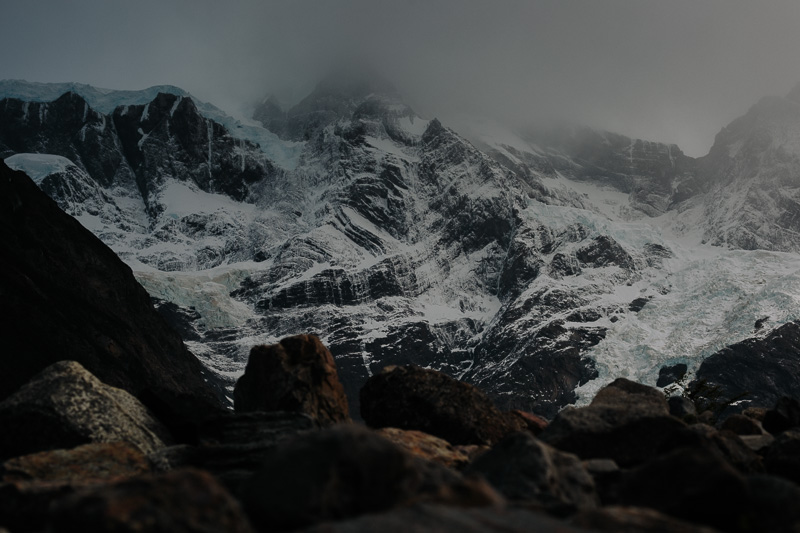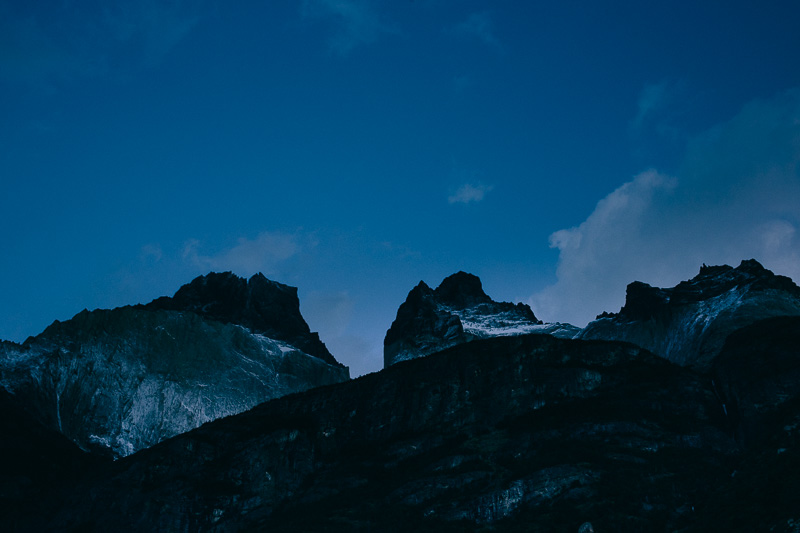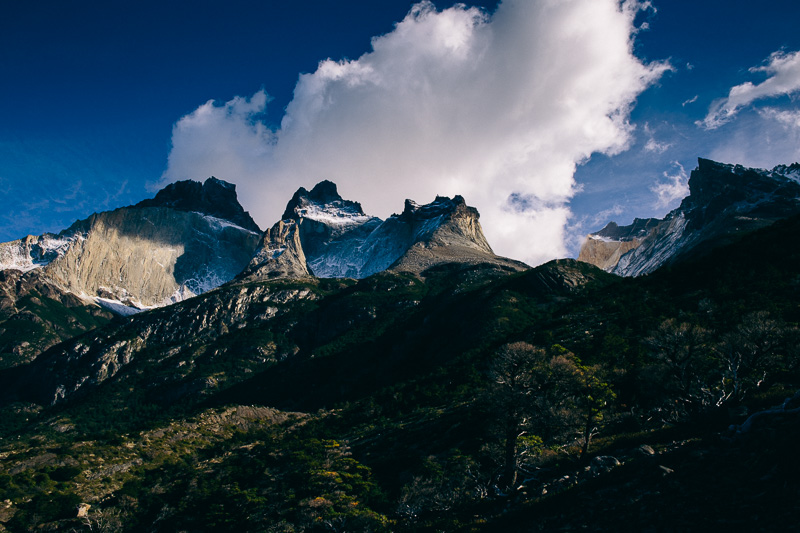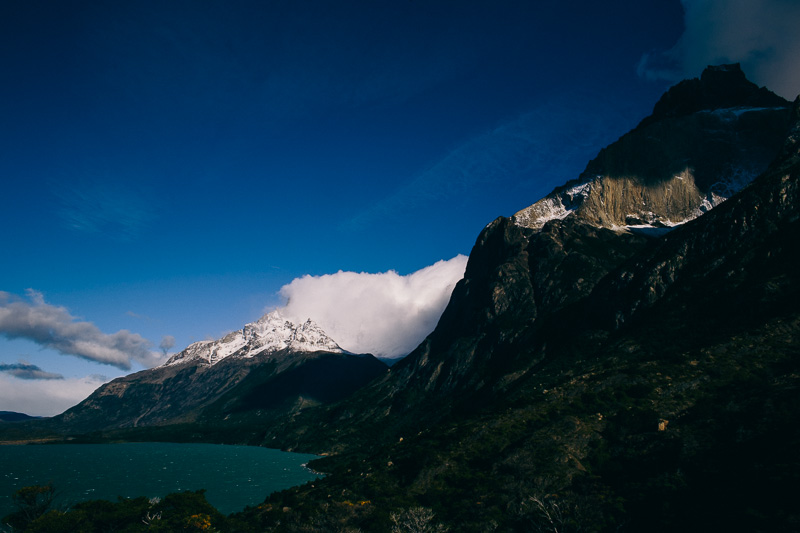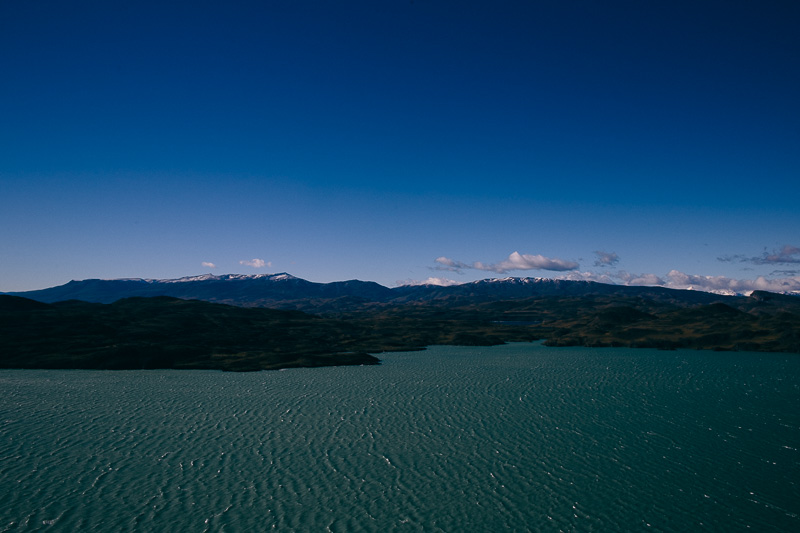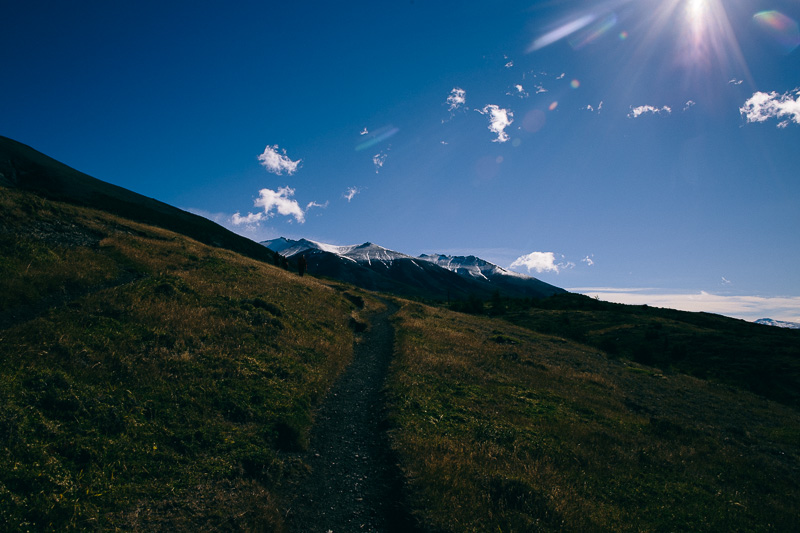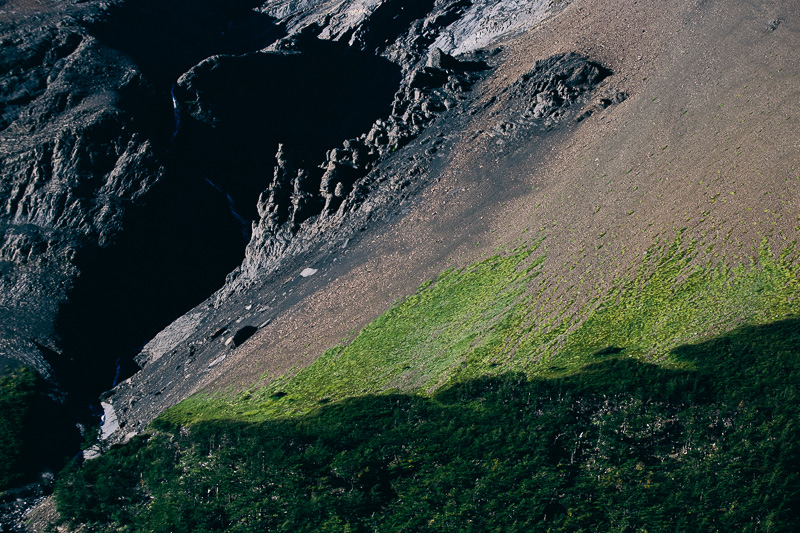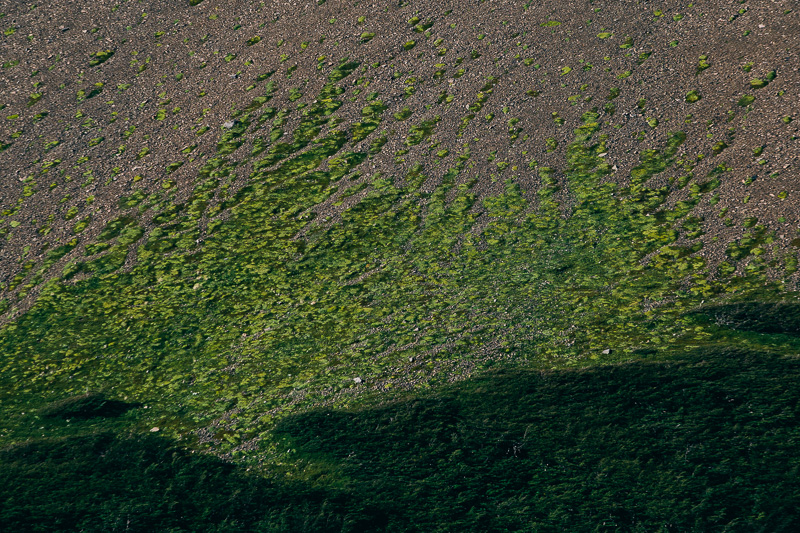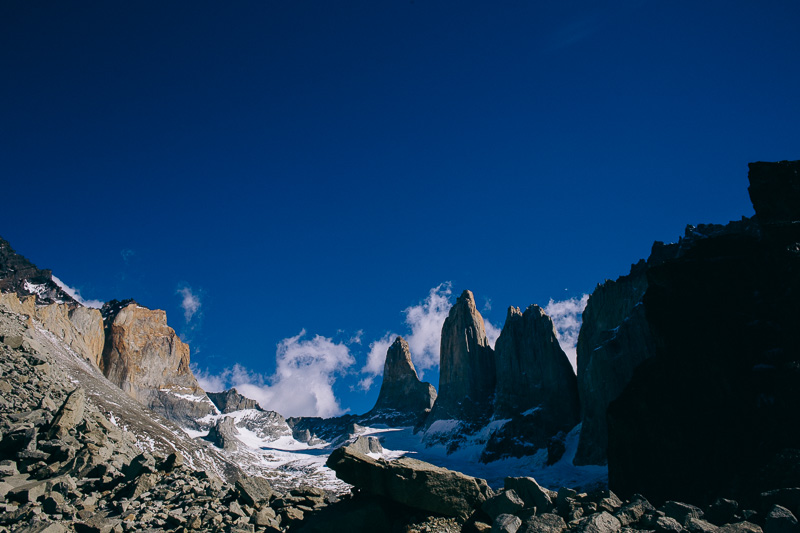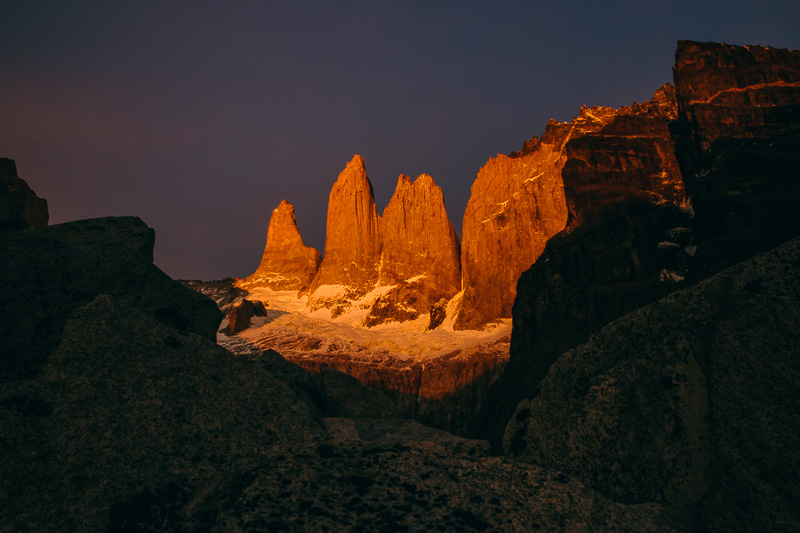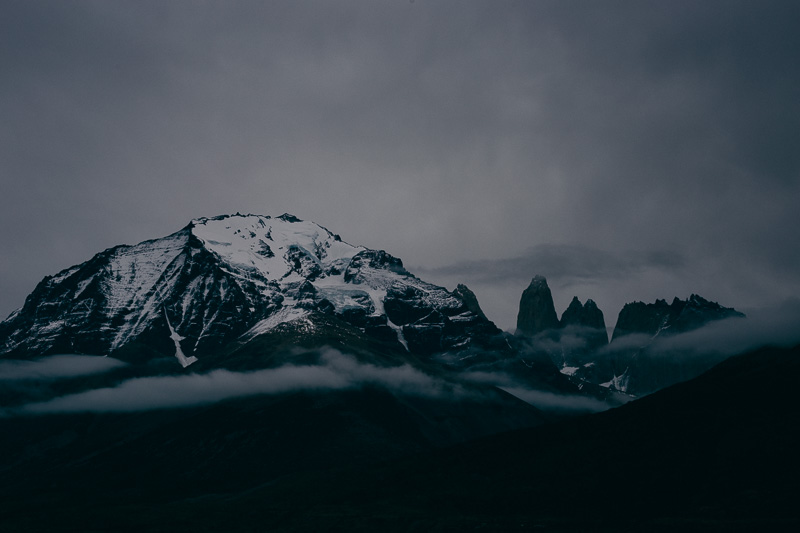 Thanks Myles for sharing your tent, such fine camping cuisine, and that refined British sense of humour of yours…
Some ins and outs:
This is a beautiful trek that wends its way through woodland, teeters on the edge of an almighty glacier, and climbs into a series of valleys overlooked by the granite towers, for which the area is known.
We strode around the main loop in 7 days, anti-clockwise – covering what's known as the 'O' and the 'W' – delayed only by a snow-covered Paso John Gardner that was sporadically closed. The 'O' is the quiet bit round the back, while parts of the 'W', which zig zag up the valleys, can be rammed with hikers and day trippers, especially in the high season – Valle del Francés comes complete with a soundtrack of trekking poles striking rock, clicking away like giant knitting needles. We started at the campsite at Hotel las Torres, in order to have two chances of seeing the 2850m Torres del Paine in good weather. As luck would have it, we enjoyed a bluebird day on our return.
We found a cheap bus (10,000 pesos return, Gomez) from Puerto Natales. Entry to the park is 18,000 pesos, and you can stay as long as you like. In an effort not to unduly line the pockets of Torres del Paine's privatized refugios, we walked the 7km to the start point (a shuttle charges 3,000 pesos each way) and carried almost all the food we needed. Basic supplies, at inflated prices, can be purchased around the park (spaghetti at 1000 pesos is the best value, a loaf of bread at 5,000 pesos, or $10, is the worst). Campsites range from free, to 6000 pesos ($12) a person. Many are adjoined to a privately-owned refugio which include such luxuries as set dinners. All come included with ravenous mice with a penchant for tent fabric.
In true Patagonian style, weather was a mixed bag that defied any attempts at prediction; an ever-shifting blend of sun, snow, rain and wind (100kph, enough to have you wobbling around like a weeble). We were graced we perfect visibility hiking up to the park's famous granite towers – both at sunset and sunrise – and zero visibility over the main 1200m pass – which had us striding through knee deep snow, searching for cairns in whiteout conditions, and hunched on all fours when the wind really howled…
I borrowed a 45+10l pack and used a trekking pole gifted to me. You can rent these in Puerto Natales too – at least one pole is definitely a good idea. Given the availability of pasta en route, I'd recommend buying it en route and carrying some real vegetables instead.
It's undoubtedly a beautiful trek, but a bit of an ordeal for those unused to hiking so many hours in one stint. Cycling legs will probably will probably find themselves a bit beaten and sore by the end of the trip. I didn't have time to explore some of the trails on two wheels – but I'm told some are open to mountain biking. I expect the riding would be incredible. Apparently, it's free to leave your bike at the entrance to the park, but the refugio at Hotel Las Torres (7km later) will charge 1000 pesos a day for the convenience.
I approached the park as a separate entity, having ridden a lovely stretch of ripio to Puerto Natales from Cerro Castillo, rather than following the main road. There, Casa Lili makes a cheap place to stay; 3,000 pesos for camping, piping hot showers and decent internet.
Had it been less windy, I'd have looped directly into the park, as a friend had kindly left me a backpack full of food at the first campground. If you don't want to visit via Puerto Natales, you'll need to buy supplies in Cerro Castillo, over the border in Chile, as the border guards will strip you of tasties like salame, cheese, honey and vegetables. There's a surprisingly good little market there, though it's a good deal more expensive than Puerto Natales.