Ollantaytambo-Abra Yanamayu (4400m)-Occobamba-San Lorenzo-Quellouno (750m)-Echarate-Quillabamba-Santa Maria-Santa Theresa; approx 290kms. More route notes below. 
At times as I ride south, the long wall of the Andes can feel impregnable and endless. I forget how easy it can be to simply toter over one last mountain pass to the east, and tumble all the way down into the jungly sprawl of the Amazonas, flanking its length to the other side. Which is pretty much what Kurt and I have just done, via such a perpetual descent; one that unwound languidly for an ear-popping and waterbottle-crushing 3500m (some 11,500ft), all the way from 4400m to a balmy 750m in elevation. From there, amongst the bromeliads and pineapples and papayas, it would have been easier still to leave the Andes altogether and strike deeper into the forest, connecting waterways with roads to cross borders – towards Brazil, even. But instead, we turned back towards the mountains once more to visit Machu Picchu, the fabled Incan ruins lost until 1911 in a swirl of cloud forest.
Stopping by Machu Picchu is almost de rigueur for any traveller passing through South America. And despite the fashion in which this experience has, regrettably, been transformed into a massive cash cow for Peru, the ruins themselves remain nothing short of spectacular, in both their grandeur and the detail of their execution – let alone the drama of their setting. As such, there's little doubt in my mind that a visit to Machu Picchu is well worth wading through the commercial nonsense that is Aguas Calientes, the jumping off point for the complex itself, and the price gouging that exists on the train to get there. It's just too bad that it has to be that way – more on that after the pictures.
In other news, my camera continues to die a slow death, so photo-taking has been limited recently. I'll be returning to the UK for Christmas, so hope to either repair what I have, or invest in something new.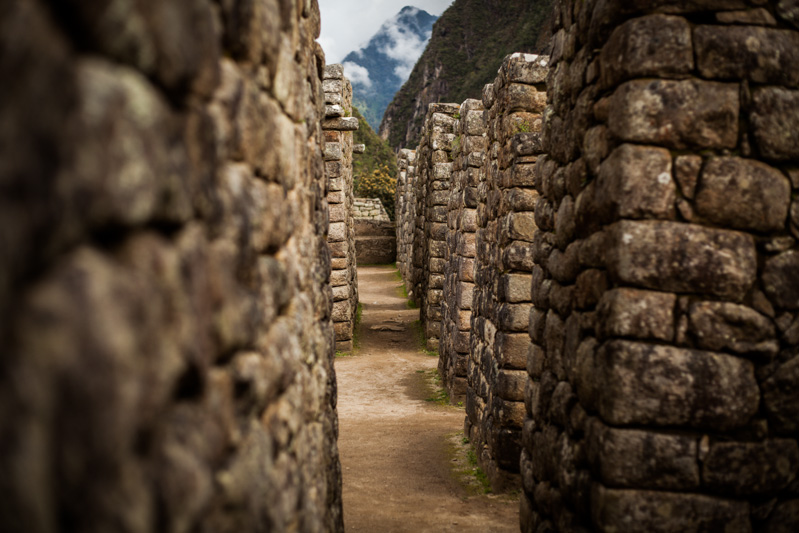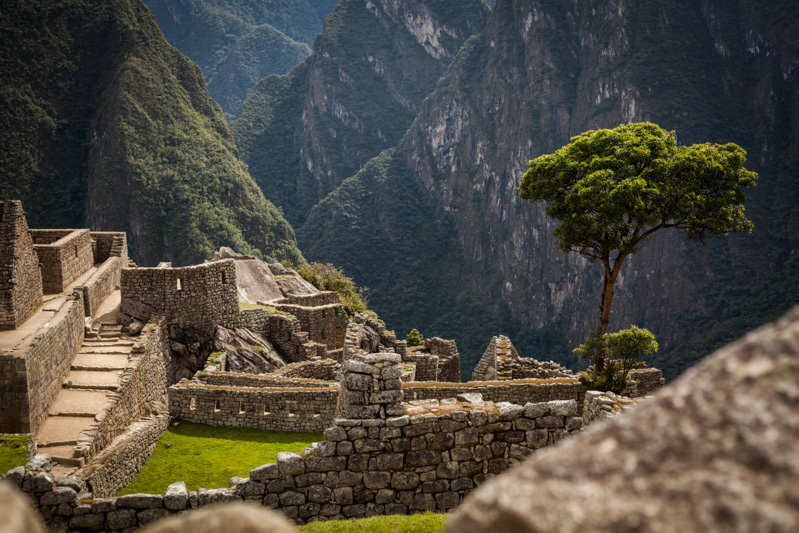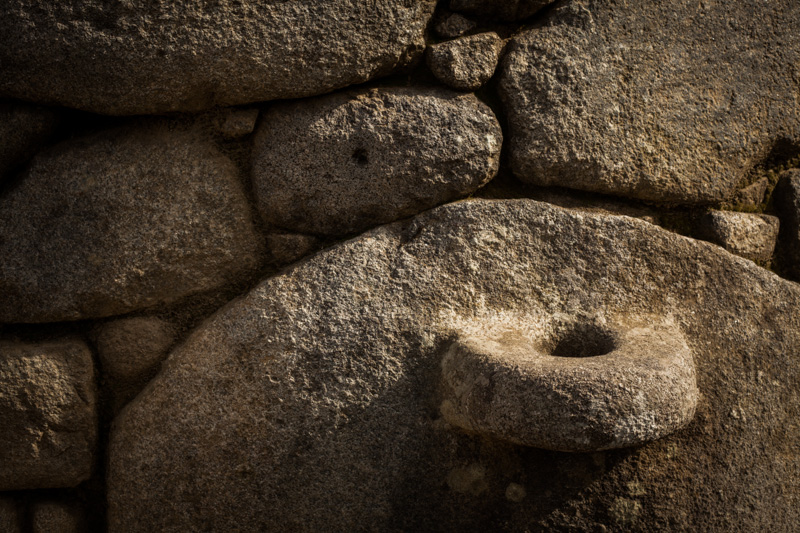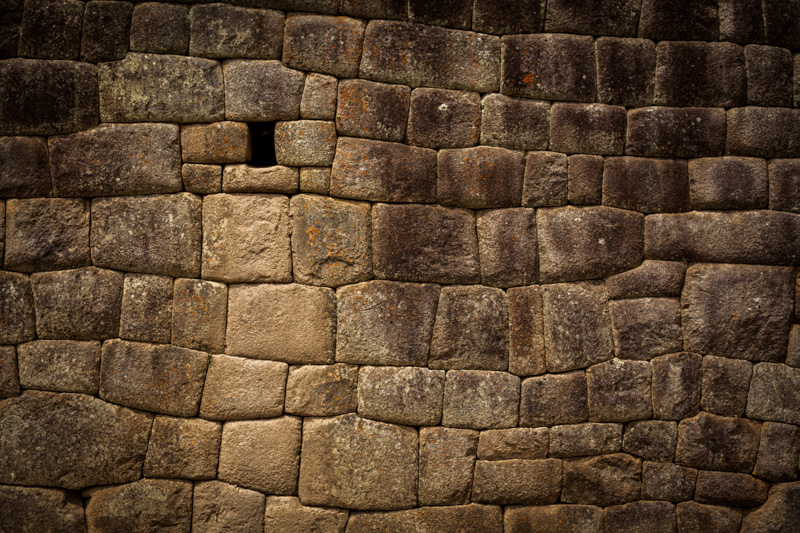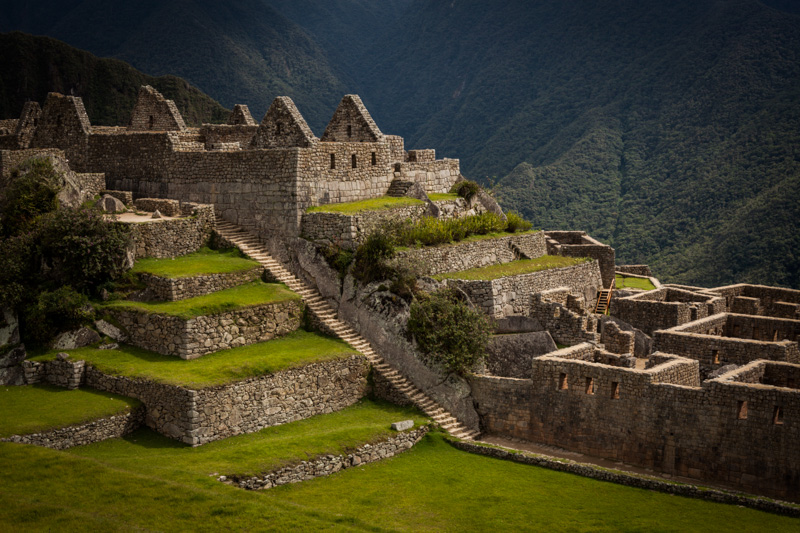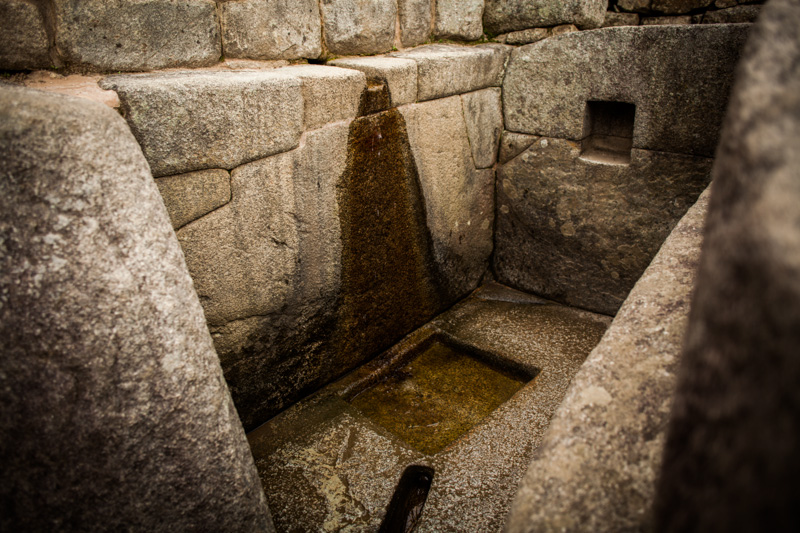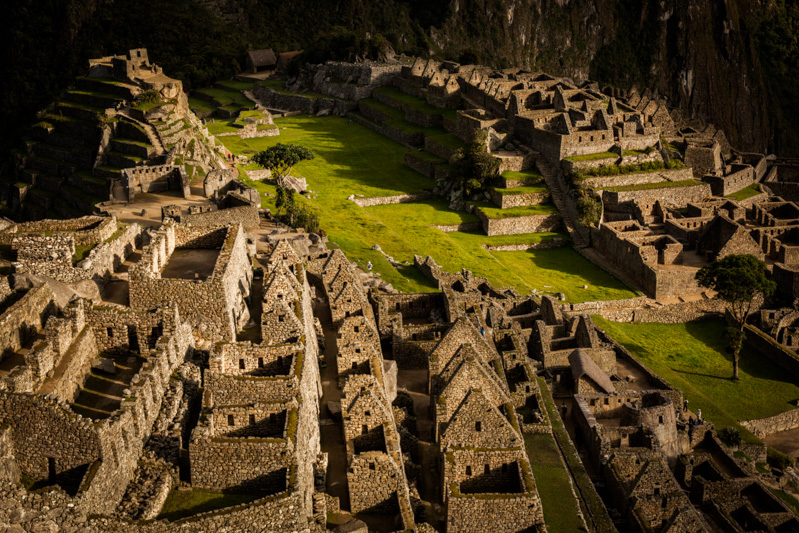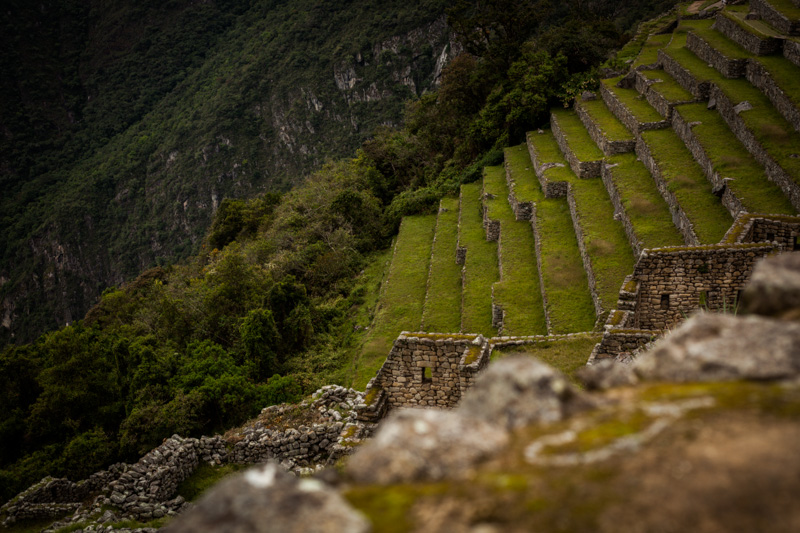 Route ideas:
There is a paved pass from Ollantaytambo to Santa Maria, via Abra Malaga (4300m), from where it's a dirt road (23km) to Santa Theresa. Then, it's another 8km of dirt to the hydroelectric plant, where the railway line begins.
We chose a longer loop that delves deeper into the forest to avoid this paved pass, climbing out from Ollantaytambo via Abra Yanamayu (4400m) on a traffic-free dirt road. We were expecting it to be a more rugged route that it proved to be, but still, it was well worth doing and a welcome change from the mountains.
The road is currently unpaved (though good quality for the most part) until shortly before Quellouno, the lowest point of the ride. I expect this will change in the future – it looked like riding on the other side of the river (perhaps crossing at the settlement of Santiago, or even before) would keep you on dirt for longer, connecting at the bridge at Quellouno. From there, the road is paved to Quillabamba, from where it's possible to hop over onto dirt most of the way to Santa Maria – if you pick the Maranura side of the valley. The towns of Ocobamba, Quellouno, Quillabamba, Santa Maria and Santa Theresa have everything you could possibly need, including restaurants, markets and cheap hospedajes. We used Cicerone's Hiking and Bikiing Peru's Inca Trails for ideas – though for this particular loop, the distance (and some altitudes) proved completely off – eg it's listed as 380km to Quillabamba, when it's actually less than 250km, give or take a few kilometres, as my odometer was being temporamental.
Well worth a visit: the friendly Yellow River Lodge coffee finca, for its delicious food (amazing breakfast, or just munch off the trees) and, of course, coffee. It's 10kms out of Santa Maria, en route to Santa Theresa. Check their website for details, as there is currently no signage from the road.
In Ollantaytambo:
Hostal Las Portadas, on the way into town, charges 10 Sol to camp (15 sol for a dorm) and will store your bike/gear. La Esquina (with wifi) in the main plaza has a delicious 15 Sol menu (carrot and ginger soup, main course, delicious brownie and fresh lemonade). The Coffee Tree is also a very friendly hangout. The restaurants on the top floor of the market are the best place for cheap eats.
Machu Picchu:
Although it's currently legal walk along the train tracks (in both directions), getting to Machu Picchu by bike is a different matter. Heading west, Joe snuck through from Santa Theresa to Aguas Calientes under the veil of darkness, then rode out along the rail tracks towards Ollantaytambo without an issue. We arrived in the daytime and offered to remove wheels and carry our bikes (we'd brought rope to do so) but this was refused, despite protracted discussions and assurances that we wouldn't ride. In the end, we took a train ($18) to cover the 12km to Aguas Calientes – then tried to ride along the train tracks from there, only to be refused once more. As a result, I took the connecting tourist train to Ollantaytambo ($51 and upwards – international tourists aren't allowed on the $4 local trains), while Kurt waited until dark and successfully rode out along the tracks on his fatbike.
If your bike is unsuitable for riding along train tracks, or you want to avoid this cloak and dagger experience and still avoid the high cost of these short train rides, then you're best off paying a small fee for your bike to be sent as cargo from Santa Theresa to AC/Ollantantaytambo, and hiking in and out by foot along the tracks. Or, as others do when riding in from Cuzco, leave your bike in Ollantaytambo and hike in along the train tracks from there – or catch a cheap bus round to Santa Theresa/the hydroelectric plant, for the shorter hike from the other side.