Bus to Latacongua/Zumbahua then bike Quilatoa – Chugchillan – Isinlivi – Toacaso
So… despite the ride being officially 'over', I've found myself back in South America once more. It seems I can't escape this continent. A free return air ticket, the chance to hole up on a friend's organic farm, an invitation to bikepack through the volcanic corridor… and the opportunity to accrue some two wheeled family adventures have all lured me back to Ecuador this winter.
In the interim, work has been busy. Aside from a recent feature in Issue IX of the Ride Journal, Trailblazer's hiking and biking guidebook to the stunning Cordillera Blanca has just been published – including the mountain biking chapter I contributed – and there's a Bolivian travel story I wrote for Bicycle Times' due out next issue. Shortly after that, I'll have some words and photos in the UK's new Cranked magazine, followed by the US' Adventure Cycling and, fingers crossed, a couple more in the pipeline too. Do check in on Worldwide Cycling Atlas from time to time, and learn about some of the amazing bike projects unfolding around the planet- let me know if there are any other like-minded, pedalled powered schemes we can profile and promote.
Anyways… self-promotion over… back to the blog again.
To ease our way into Andean riding – if such a thing is possible in the crumpled country of Ecuador – we bused over to Zumbahua to begin this little adventure, with the intention of spending Christmas and New Year riding the Quilatoa Loop. Popular amongst both cyclists and hikers, the area's a perfect introduction to Ecuador's backcountry roads and highlands. It's relatively off-the-beaten-track, yet also features a number of comfortable and affordable places to stay en route, allowing us the chance to jettison camping gear to help tackle the country's tremendous inclines. With the right planning, you could also visit a couple of cool local markets too, like the Saturday morning market in Zumbahua.
Toddler Tips 'n Gear:
We segmented our ride with loads of non-bike activities, and tried to harmonise trailer time with naps to cover distance. These days (at the ripe old age of two) Sage is a voracious walker. We put his energy to good use by pushing our bikes after lunch so he could run alongside us, as well as stopping in any villages that had playgrounds. A bag of (lightweight) Duplo has been providing excellent evening entertainment, along with (water soluble) pens, and some books for bedtime. For other ideas, check out this wonderful little video from Traveling Two's cycling trip to Switzerland.
In terms of gear, Sage still fits into his down sleepsack, made by Milk and Honey, supplemented by a hat, gloves and a down Patagonia down jacket if needed in the mountains. Unexpectedly successful potty training means diapers are now almost a thing of the past, hallelujah. We carry a couple of re-usables for night times, and a few emergency disposables just in case. Our Chariot CX trailer is still doing the heavy lifting (note that our 2011 model has been discounted to a bargain $500 at BikeShopHub), though one of Tout Terrain's incredible Singletrailers would have been an excellent option for Ecuador, given the roughness of the roads and a two wheeled trailer's propensity to tip over at times. Perhaps a Weehoo is the way forward for fare-weather tour here? Trailer pulling with a Rohloffed' Krampus is greatly eased with the addition of one of these gizmos – make sure you pick the right one, depending on if you're running a QR or solid axle hub.
Affiliate link:
If you're interested in getting your hands on a Thule Chariot trailer and can't do so locally… ordering via BikeKidShop will earn me a 7% commission, and won't cost you a penny. Right now, they're offering a 30% discount on some of last year's Chariot trailers, with a 40% discount on the 2011 CX model we have. The same site also offers deals on racks, panniers, bikepacking gear and all the rest. Just sayin'.
If you would like to keep up with where I am between tardy blog entries, I keep my While Out Riding Facebook page more regularly updated – along with posting extra photos and gear ponderings. You can find it here. Occasionally, I pop some pictures up on my Instagram feed. And if you haven't overdosed by then, I've also started a While Out Riding Tumblr edition (links can be found throughout the site), focusing on images.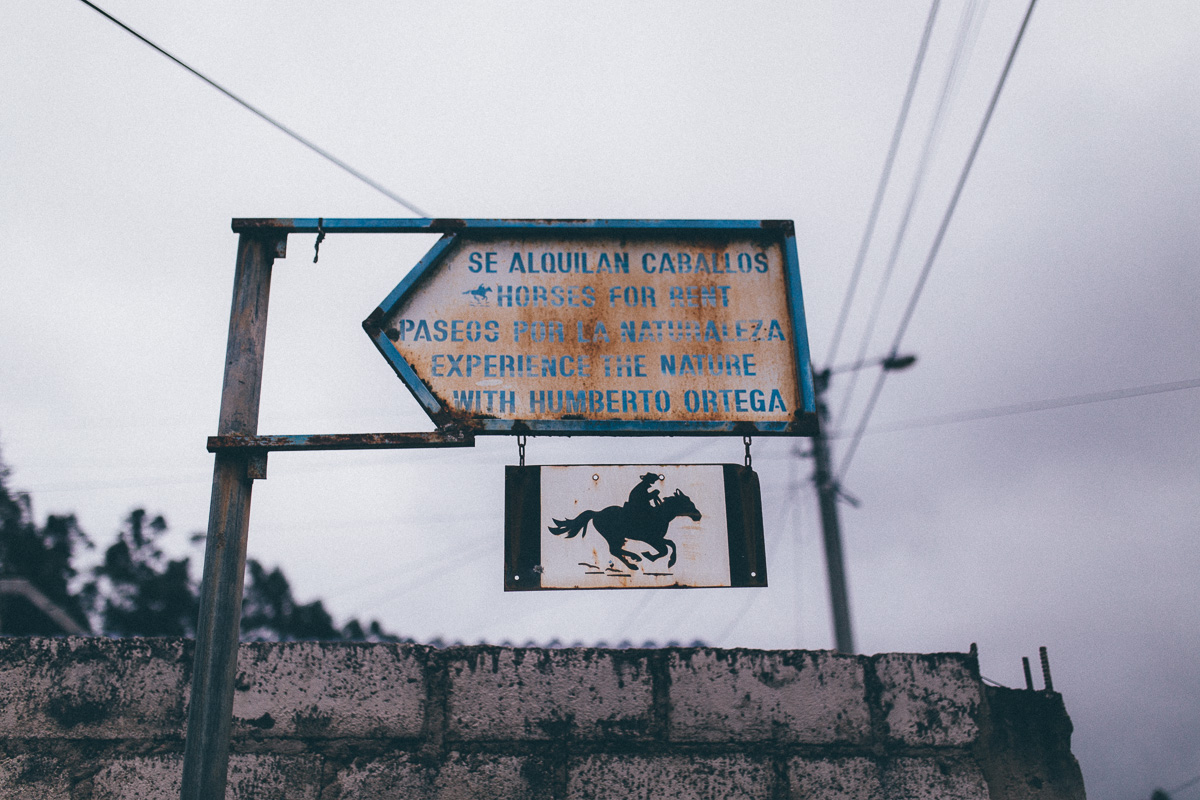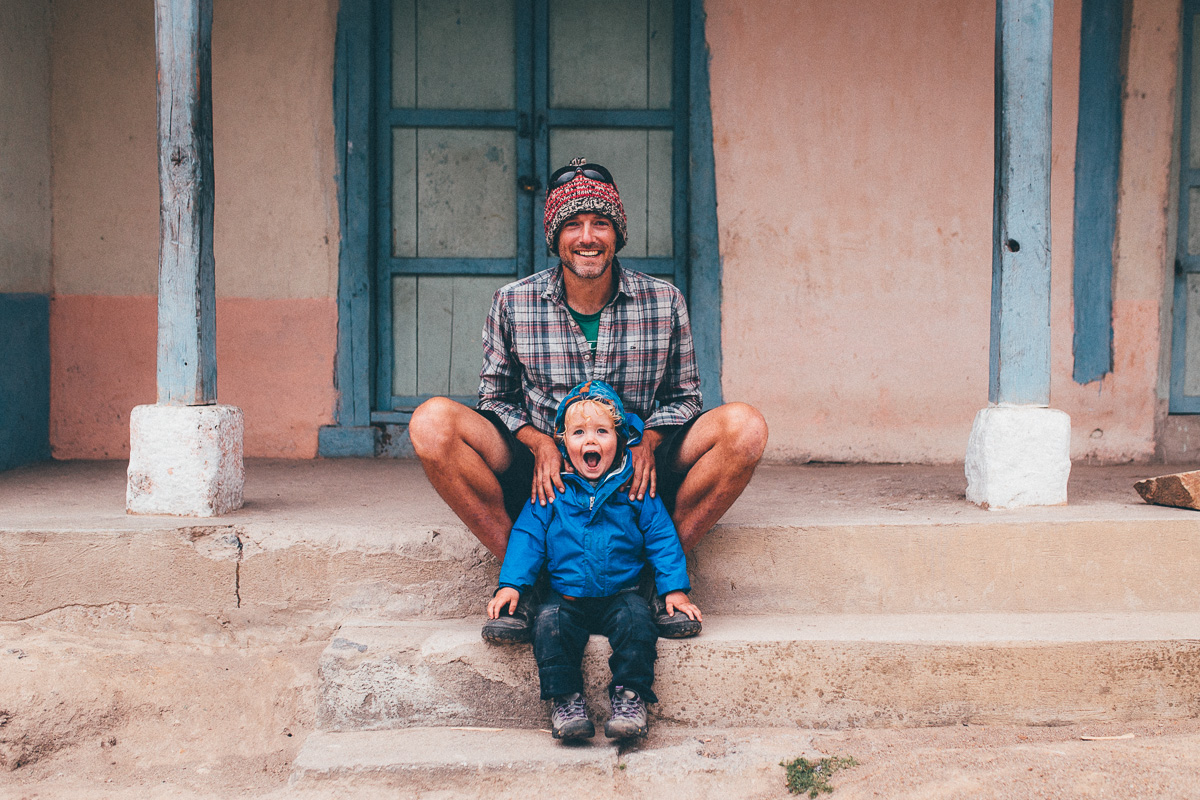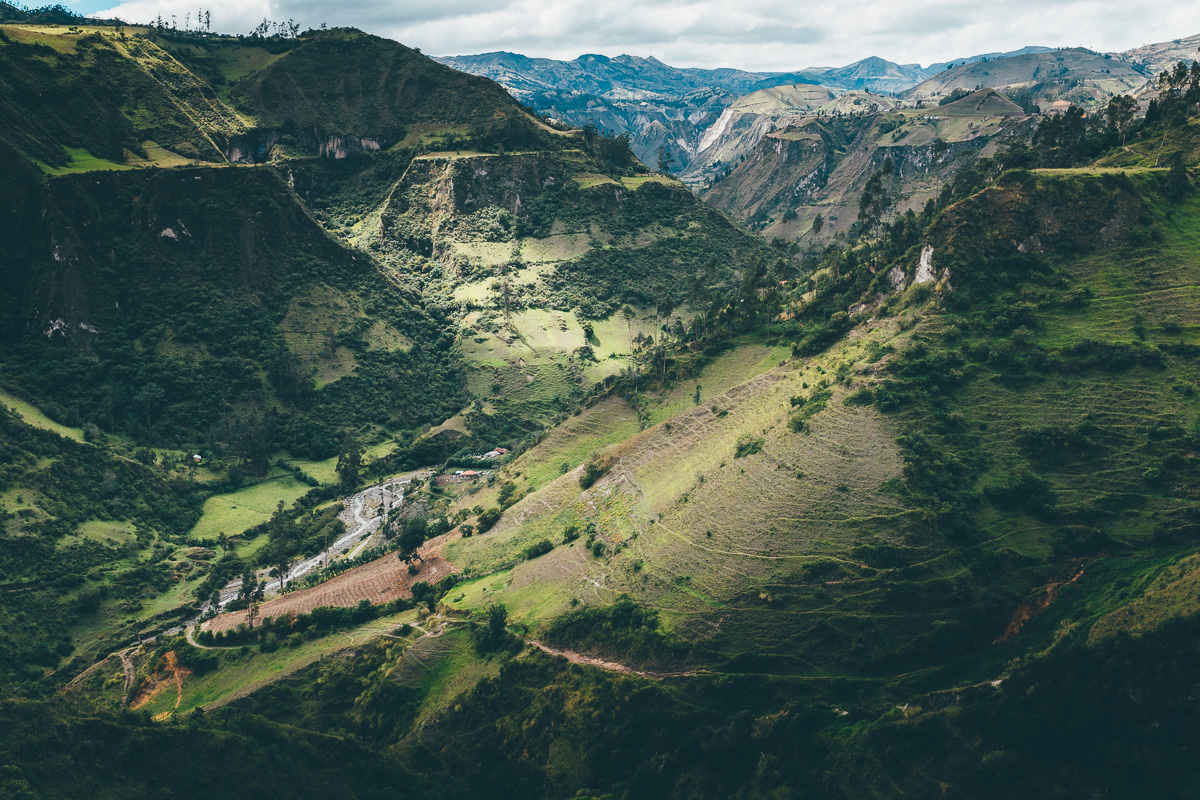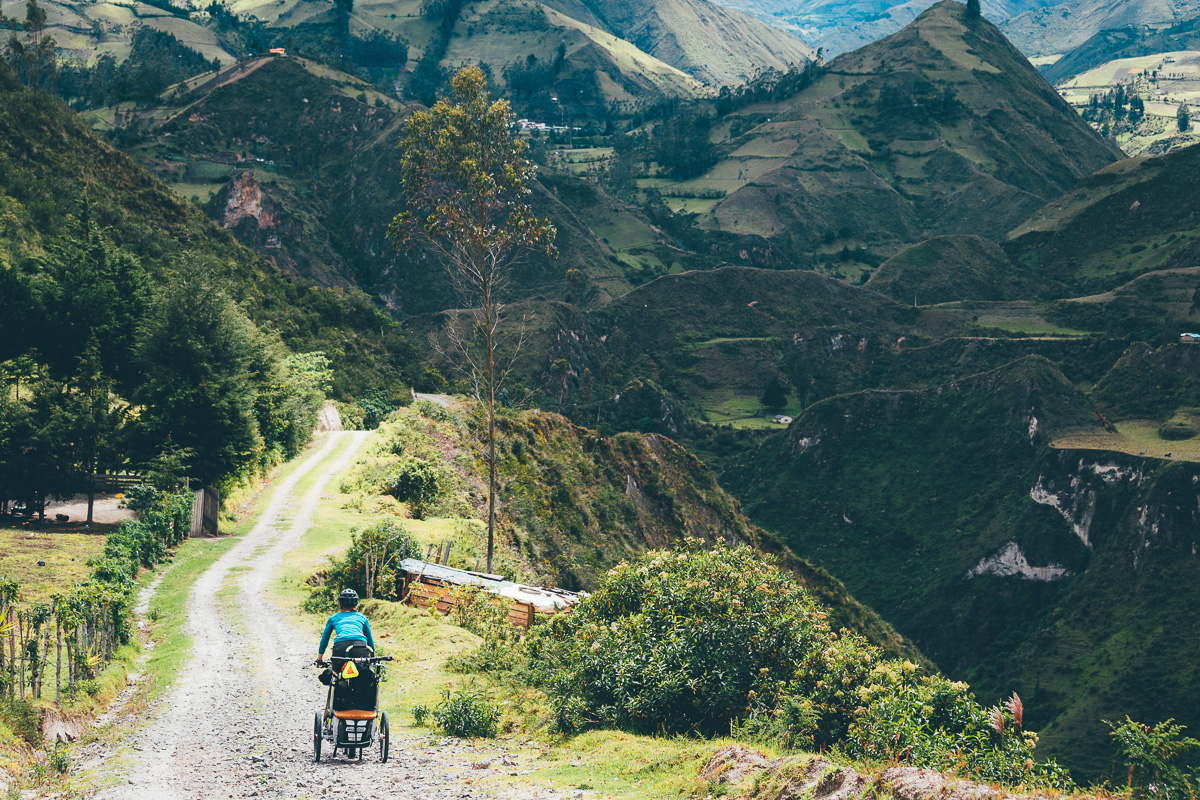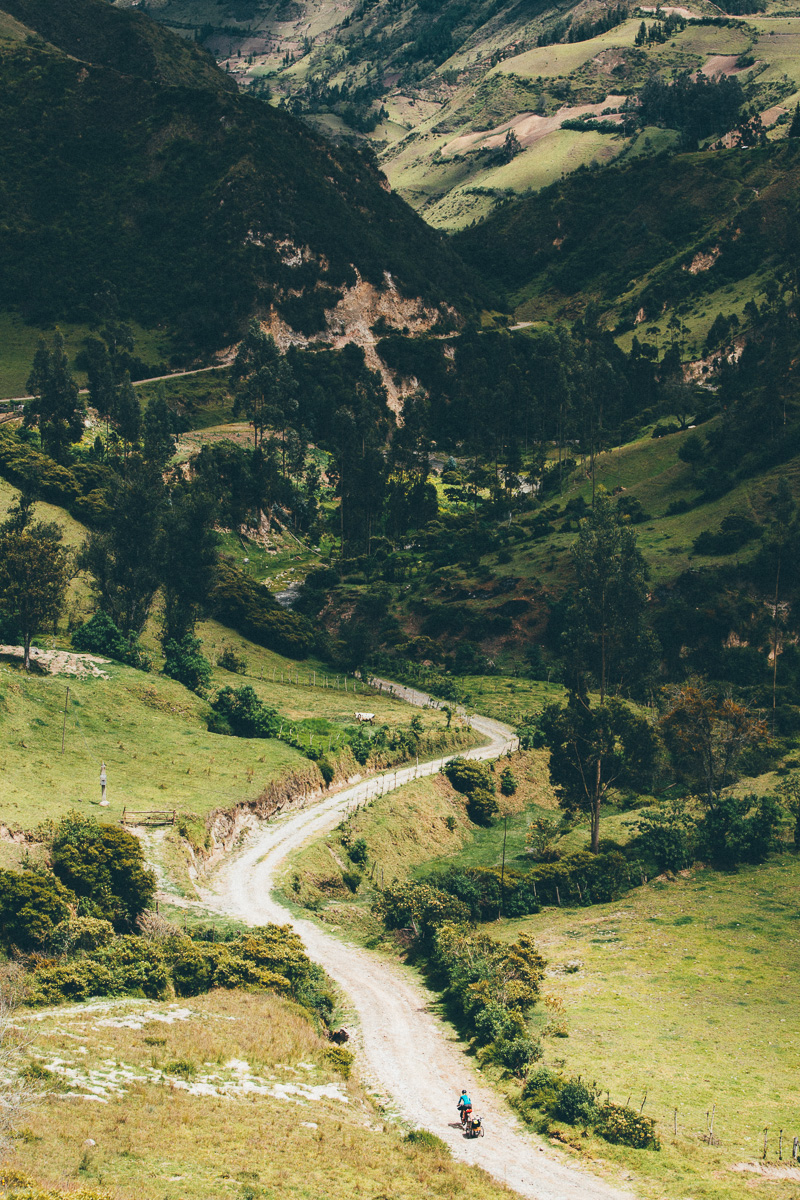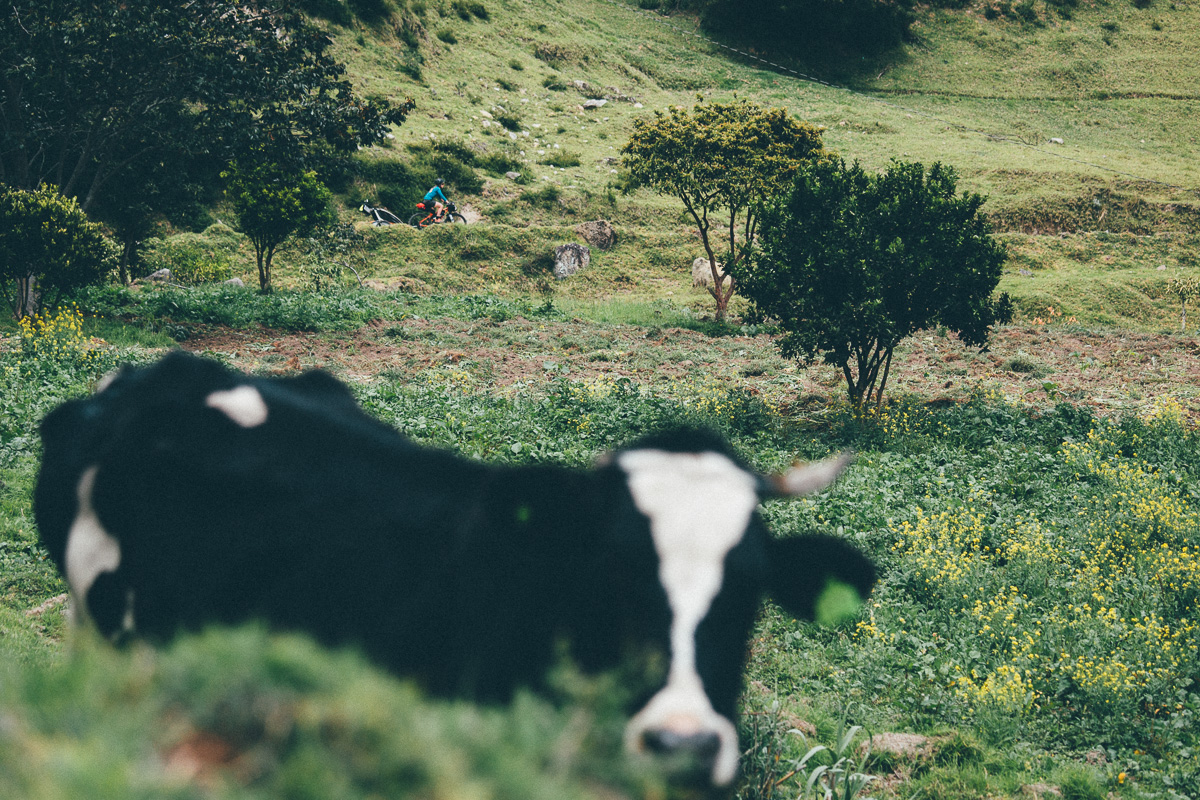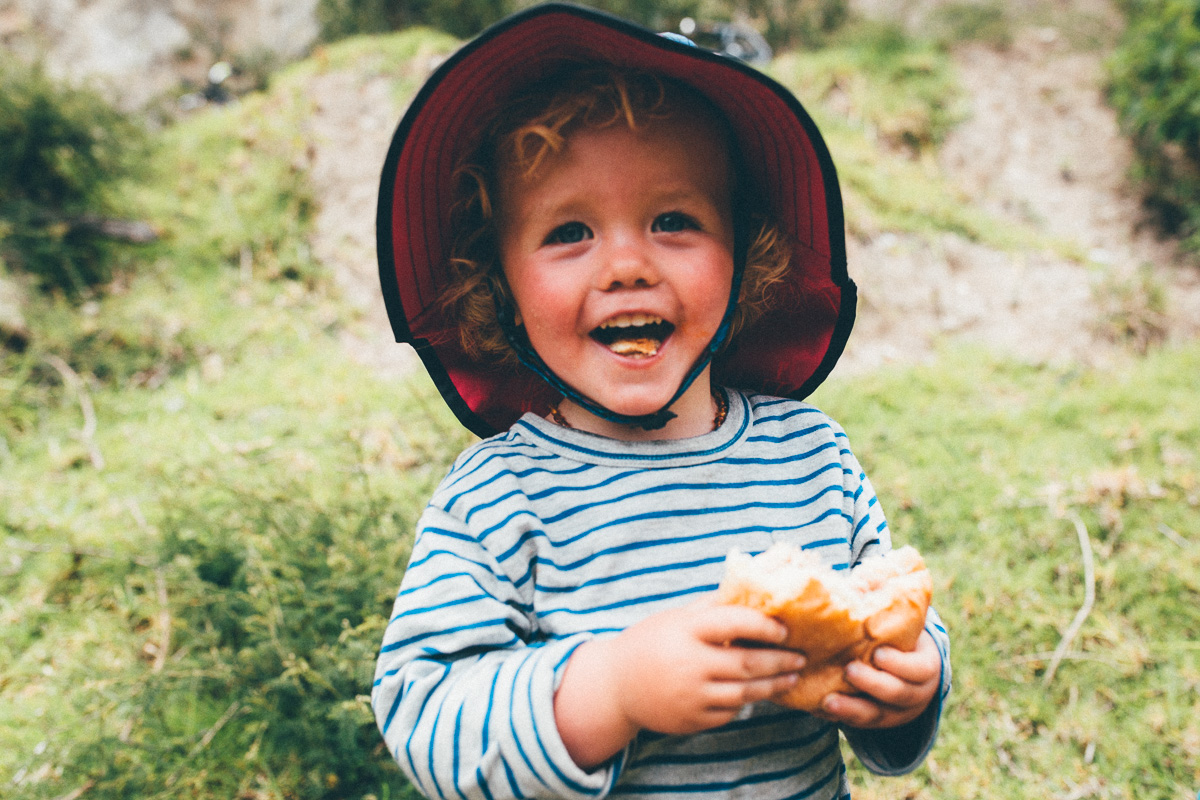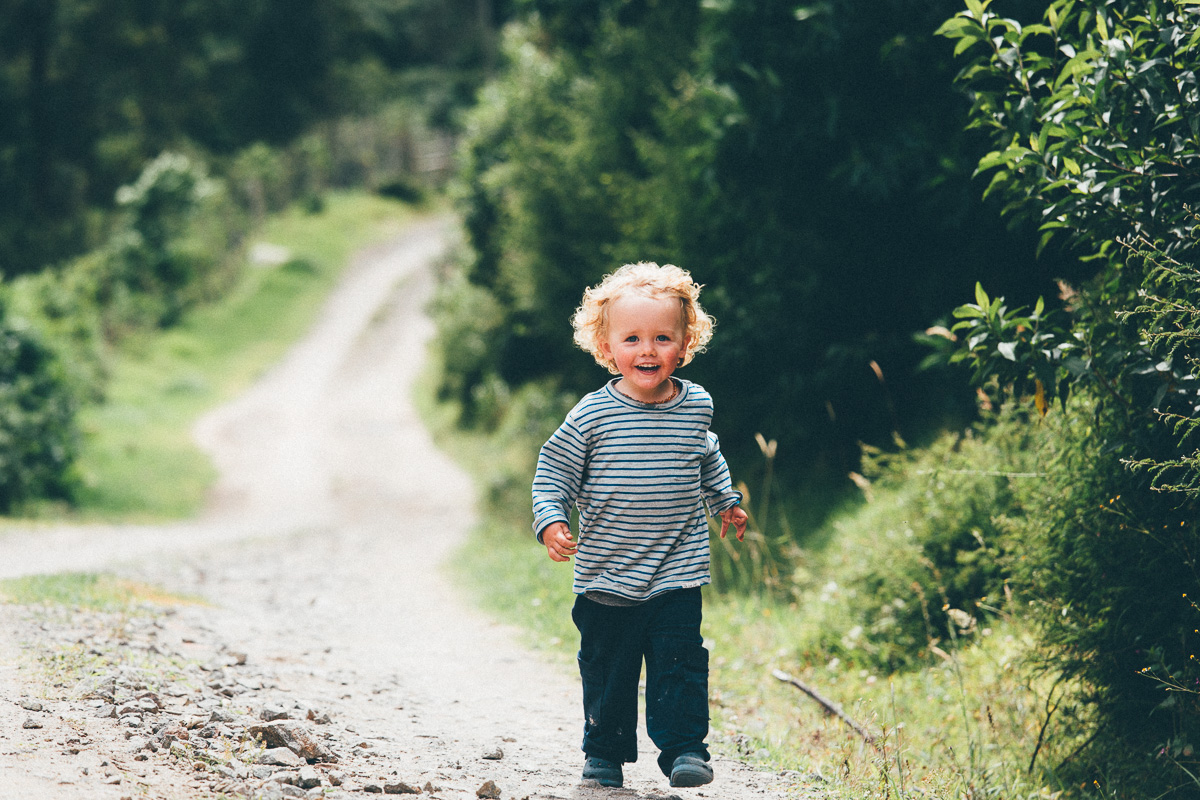 Logistics:
We caught the bus from Pifo to Latacunga ($2), then transferred onto the colourful, people-packed local bus to Quilatoa ($2). No charge for bikes or the trailer. This takes 4 or 5 hours in total, which left us time to enjoy Quilatoa, before the easy ride to Chugchilan. It was a half day's ride to Isinlivi, then a full days' ride to Toacaso. From there, we met up with our Ecuadorian friends for a few more days camping – but you could easily cross the Panam at Lasso and climb up into Cotopaxi National Park from there.
Ecuador makes for challenging family terrain – but the advantage is that it's home to a myriad of pickup trucks and a good local bus network. It's rarely an issue to get some motorised help up a climb if you need it for a dollar or two.
Most of the loop is dirt, though Quilatoa to Chugchilan has recently been paved.
Accommodation:
Chugchilan offers several lovely hostels but not much else, if truth be told. We stayed in the budget-orientated Cloud Forest Hostel ($15pp, inc food). There's the beautiful but spendier Mama Hilda next door if you have some extra cash, or the award winning Black Sheep Inn (complete with yoga studio and fabulous views) just down the road.
I prefer Isinlivi, where the Llulu Lama comes highly recommended. There are rooms, dorms and cabins – all include delicious, locally sourced meals for around $20pp and upwards.
Toacaso, a few kilometres shy of Lasso, makes a good stopover before crossing the Panamerican and climbing into Cotopaxi National Park. We stayed with Rene and his family, one one of Ecuador's first organic farms. They're currently finishing work on a half dozen rooms and a camping area for travellers. I'll post up more details when I have them.