This past weekend, I finally made it back to Durango to ride a portion of the Colorado Trail. Although time constraints meant it was a modest one – just 78 miles of its 539 mile length – I'm struggling to envisage how a bikepacking route could get much better. I mean, this was seriously good stuff – now I understand the reverence attached to Coloradan singletrack.
The terrain in the San Juan Mountains is a deliciously lush, craggy, rooty and rocky melange. The names and dotted lines that scatter the trail map are equally beguiling: Engineer Mountain, Cascades Creek, Indian Trail Ridge, Hotel Draw, Orphan Butte, Blackhawk Pass and Slide Rock.
Coloradan high country, a lofty land of verdant meadows rolling far above the timberline, is vast and solitary. From there, the views into the deepest folds of the La Plata mountains (a subrange of the San Juans) are as bold as anywhere in the world, streaked and saturated with mineral deposits, and scarred with babyhead strewn scree slopes. The climbs are protracted and test the mettle of even the hardiest riders. The descents – endlessly long and loping – could well inhabit in a timewarp of their own. In short, the Colorado Trail – if this taster is anything to go by, at least – appears to be everything I could dream of in a long distance mountain bike trail.
Joined by Jeremy, his Pugs, my 29+ and Zach (ex mountain biking pro/Durango resident – a potent combination if ever there was one), I honed in on the segment south of Molas Pass. Our arrival in the mountain state coincided with that of the monsoon season – gracing us with afternoon dousings, nightly thunderstorms and a heightened sense of drama to the blotted skies.
Colorado sets the bar high. My body is still tingling and my mind is still racing. Riding the entire route, from Denver to Durango, has suddenly become a priority…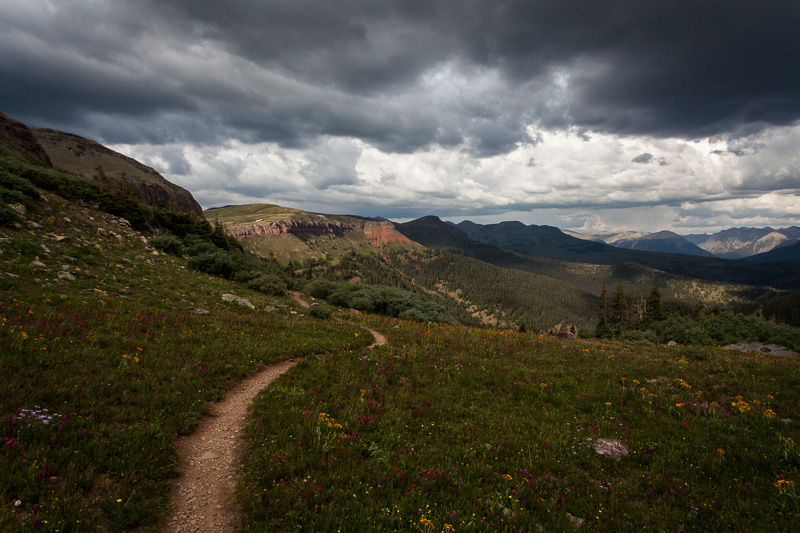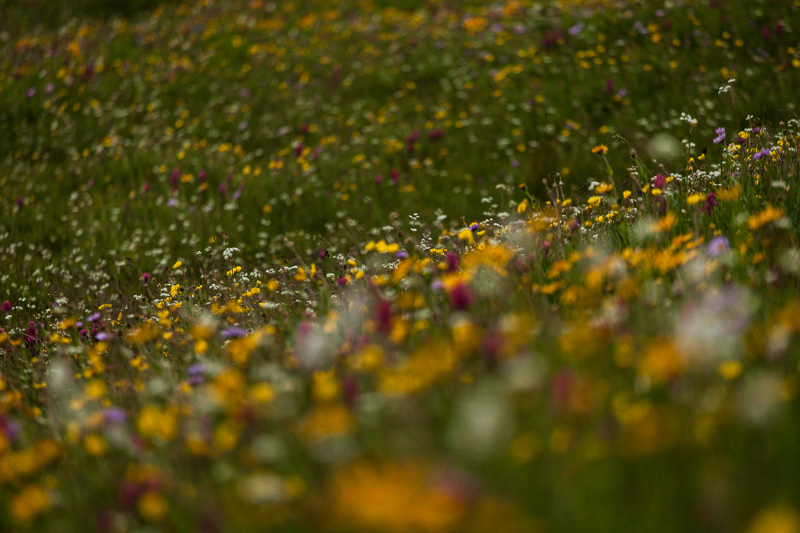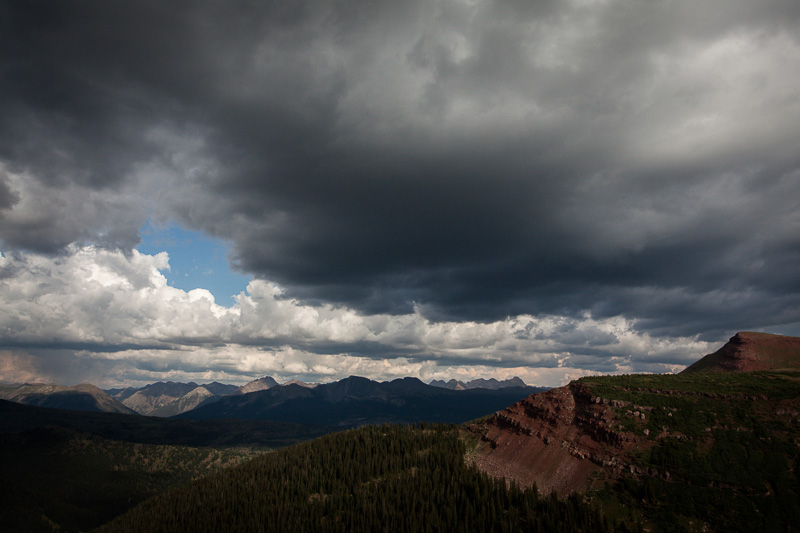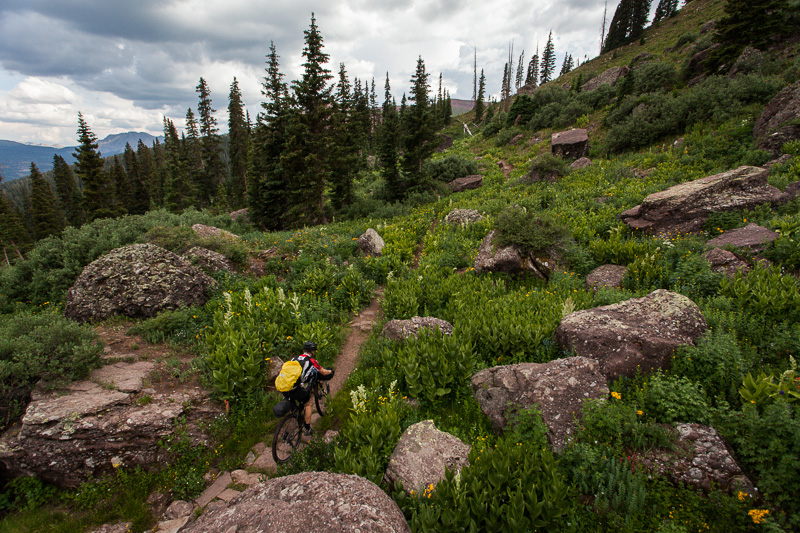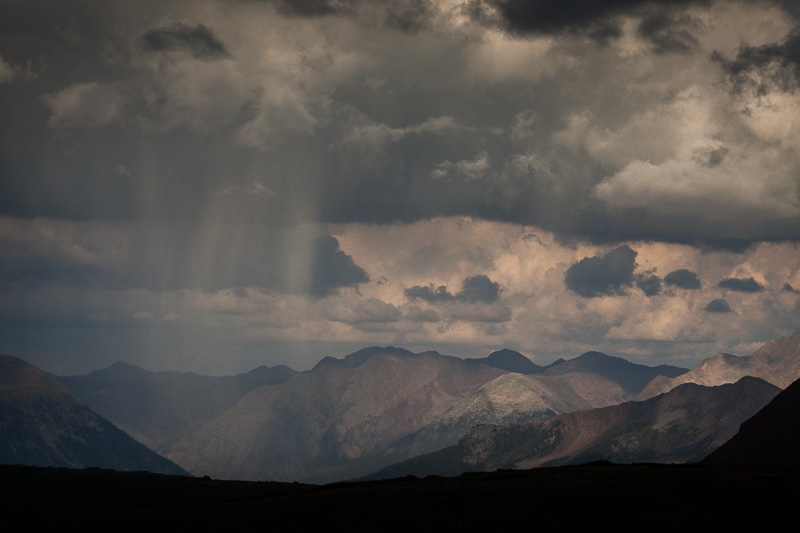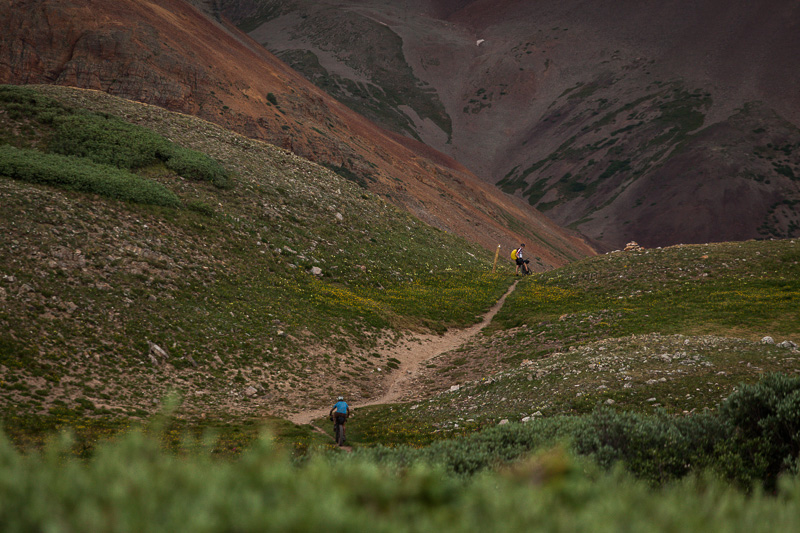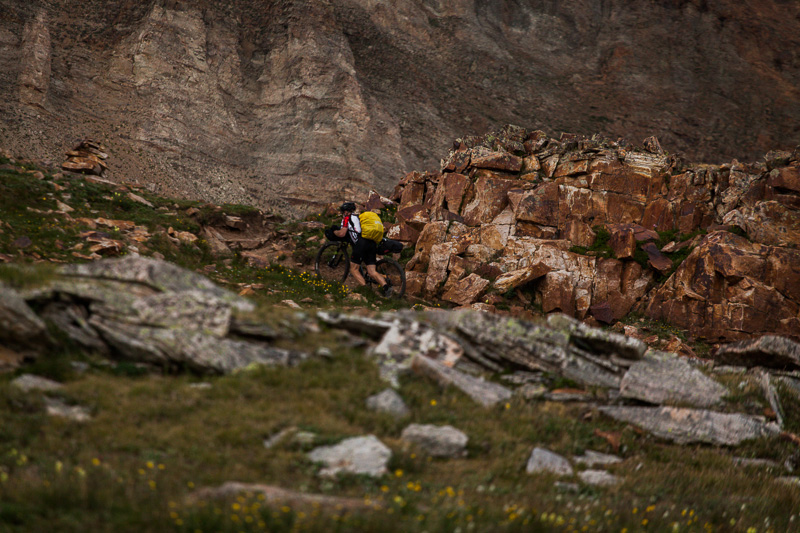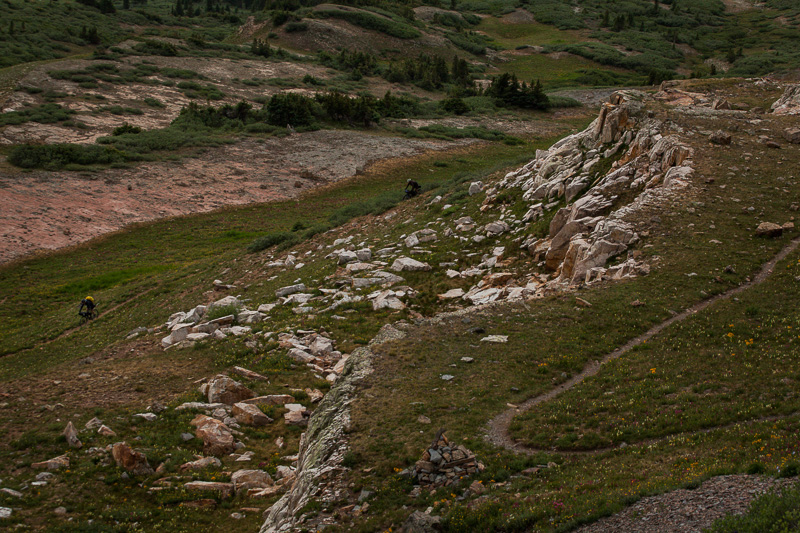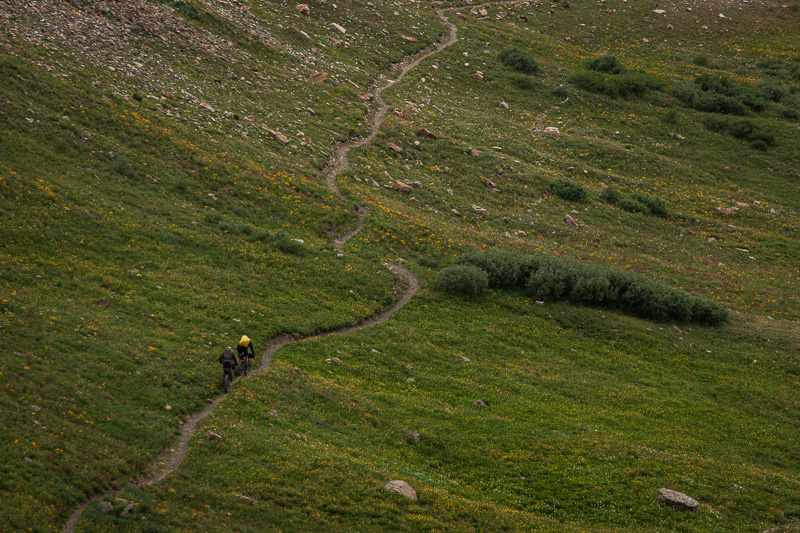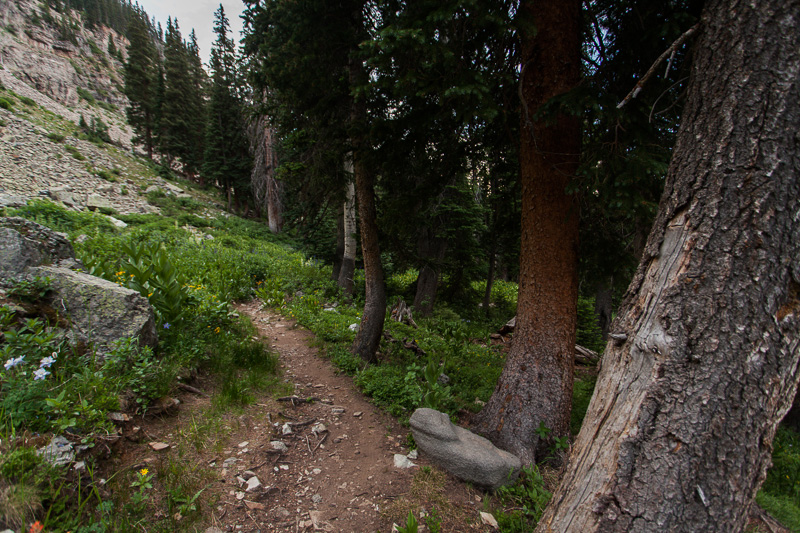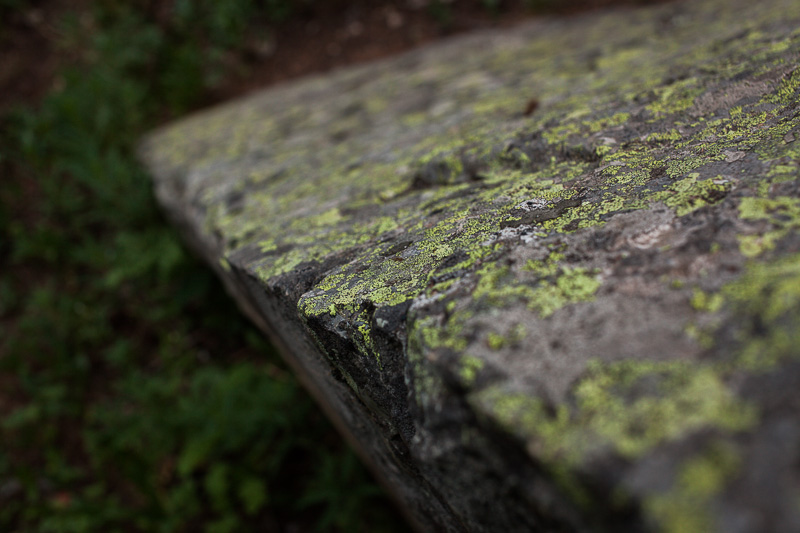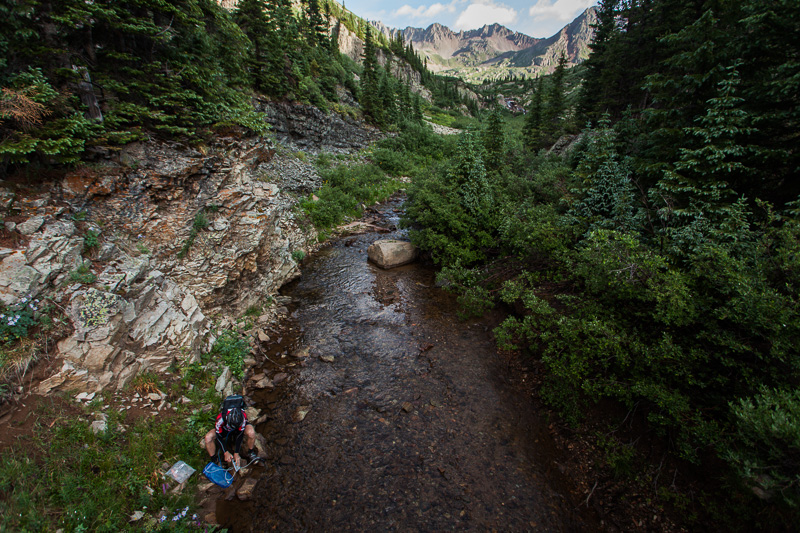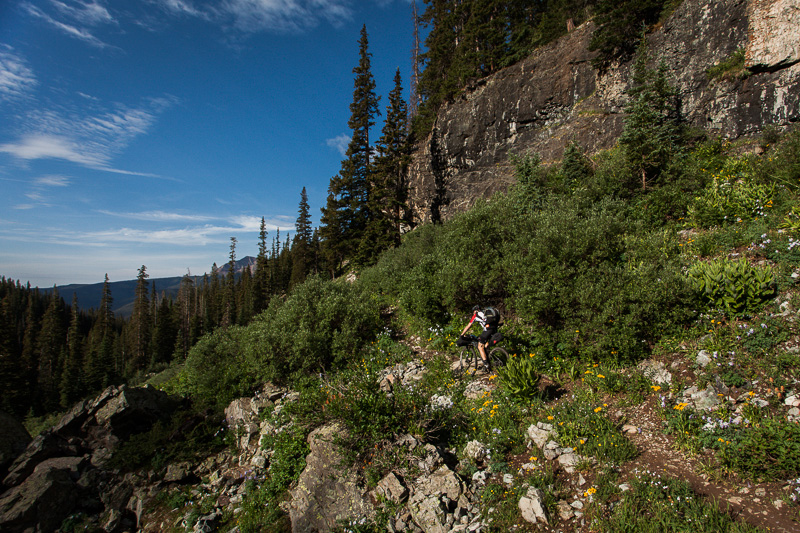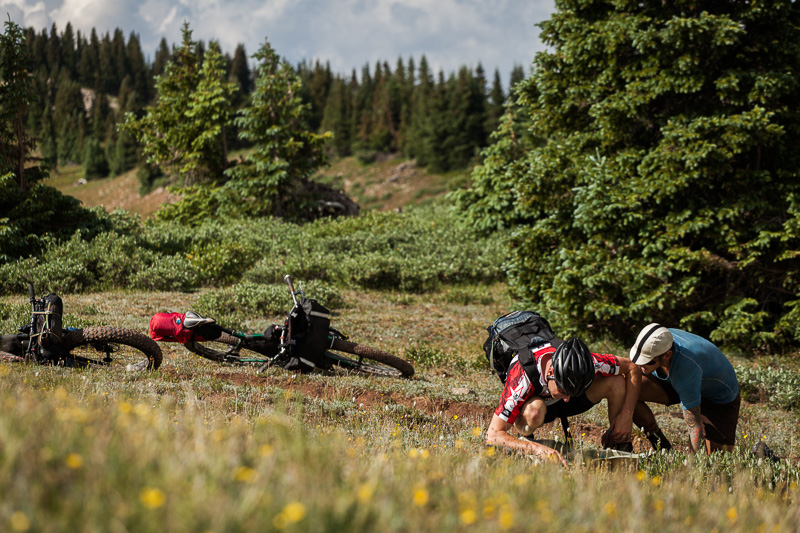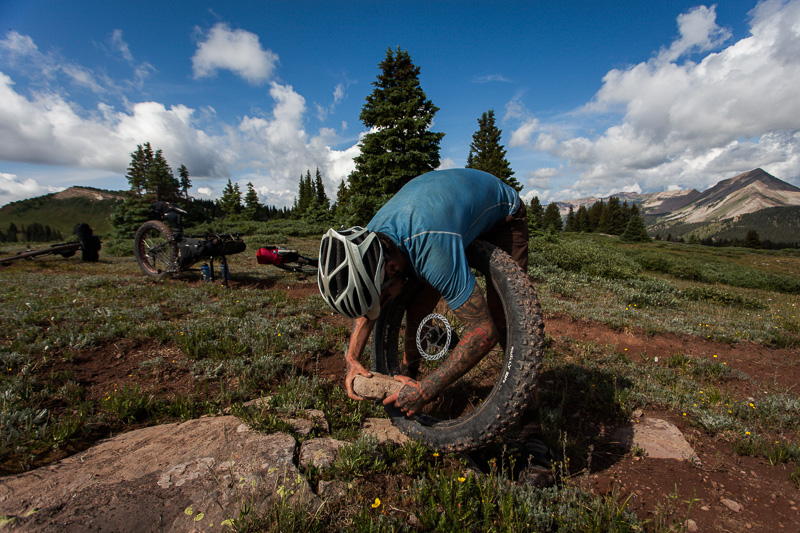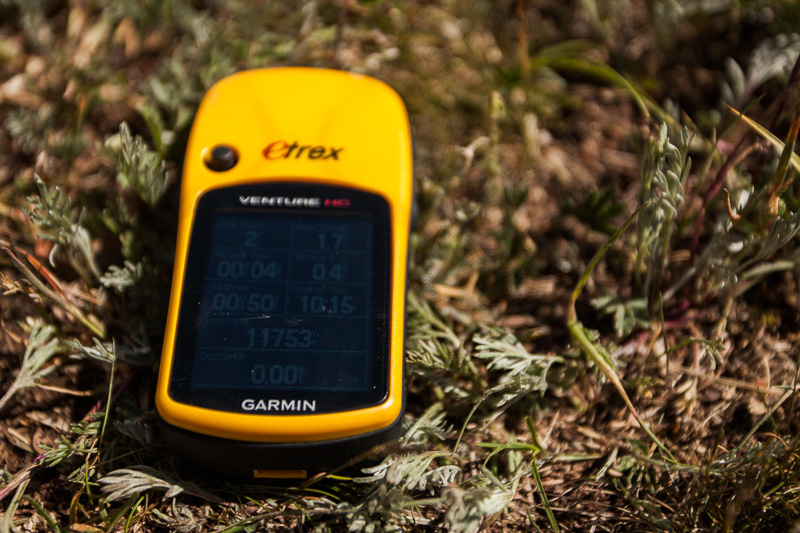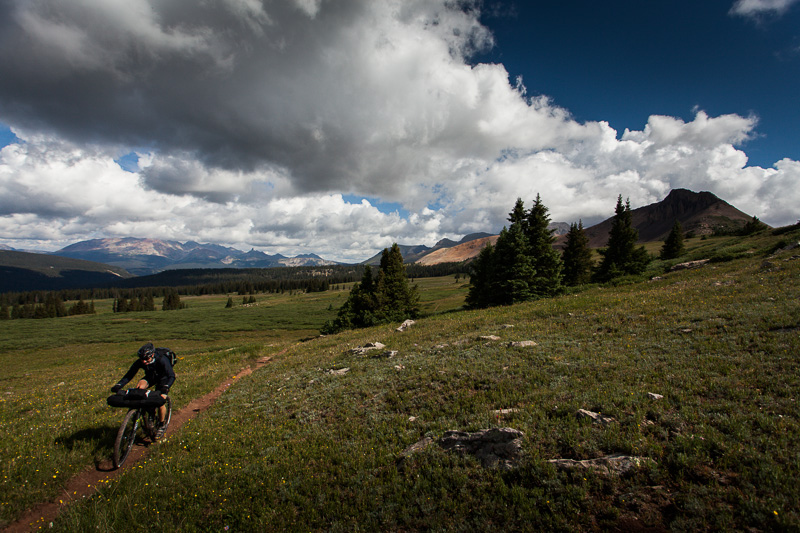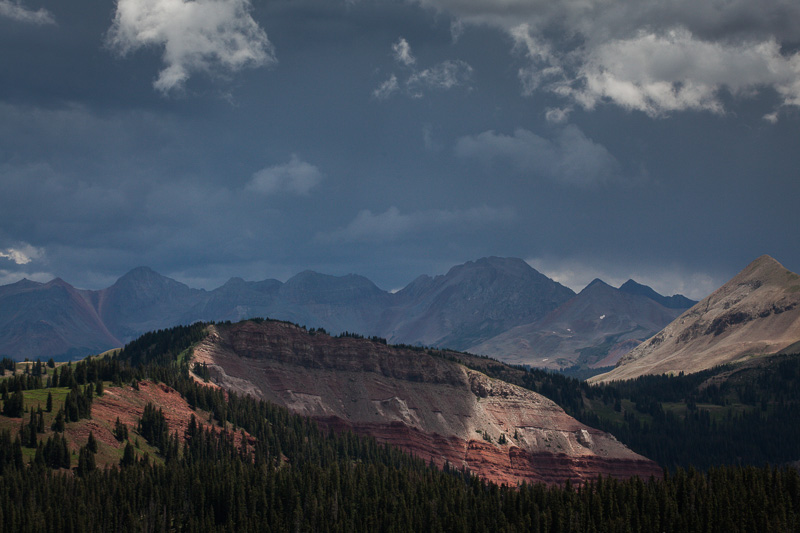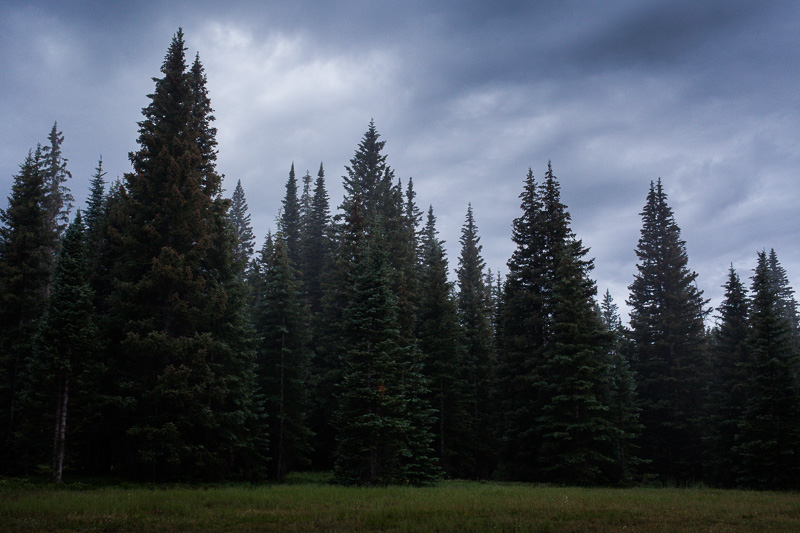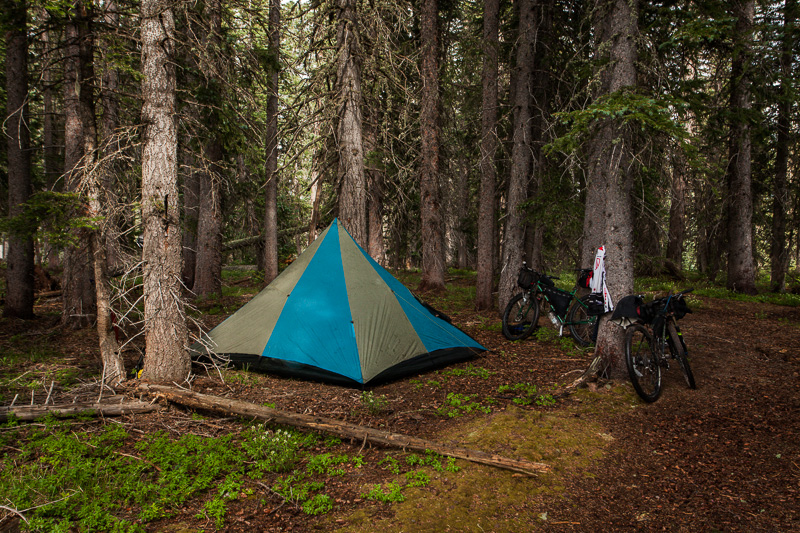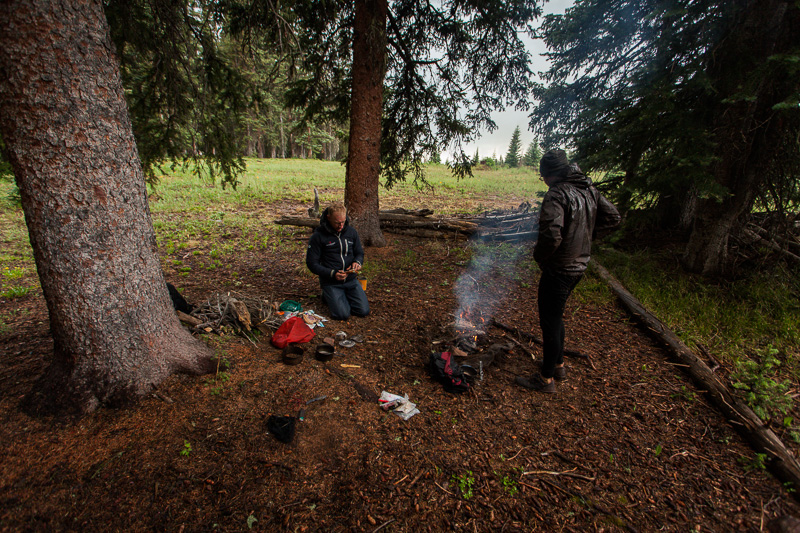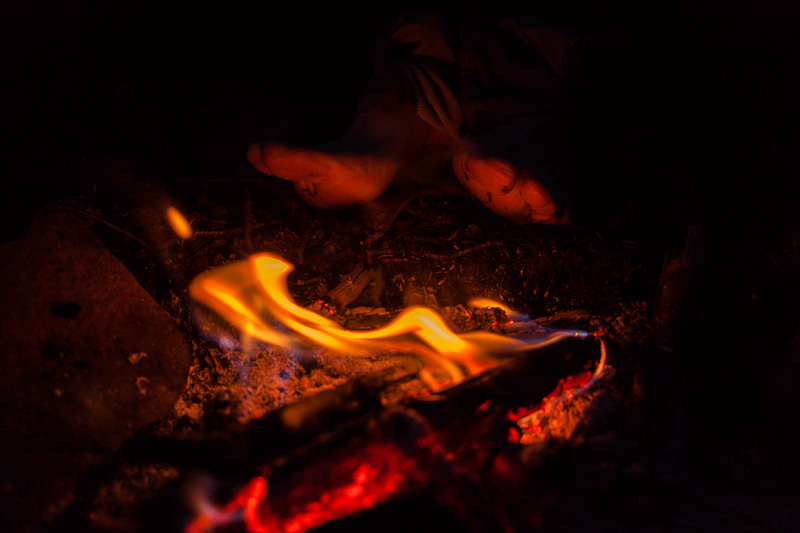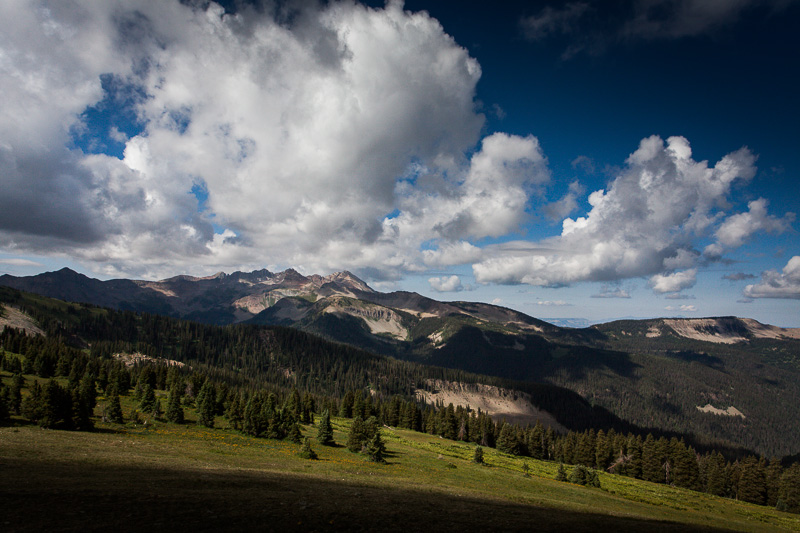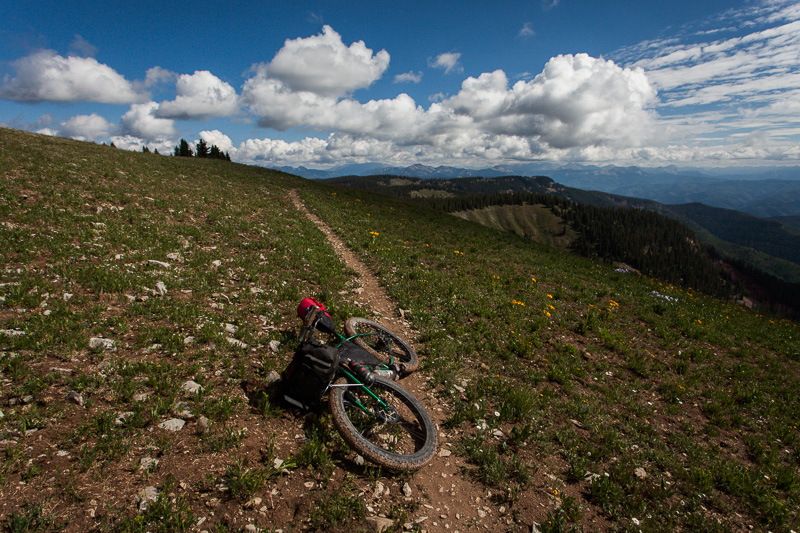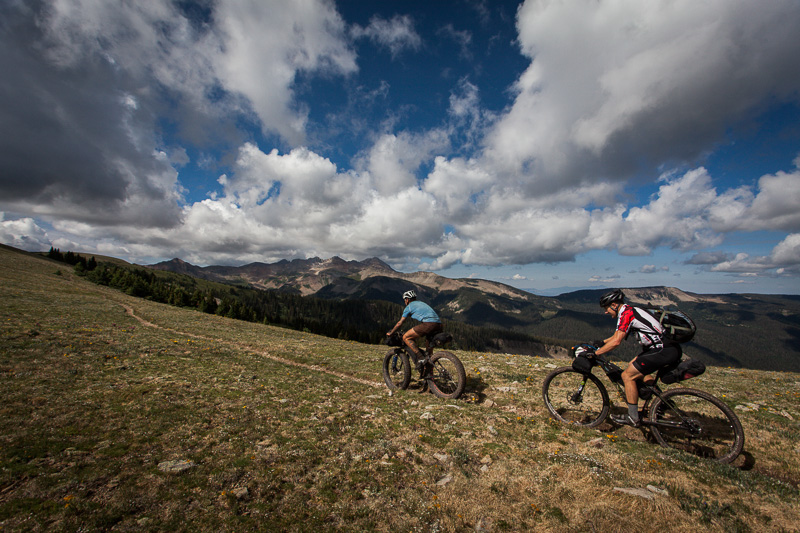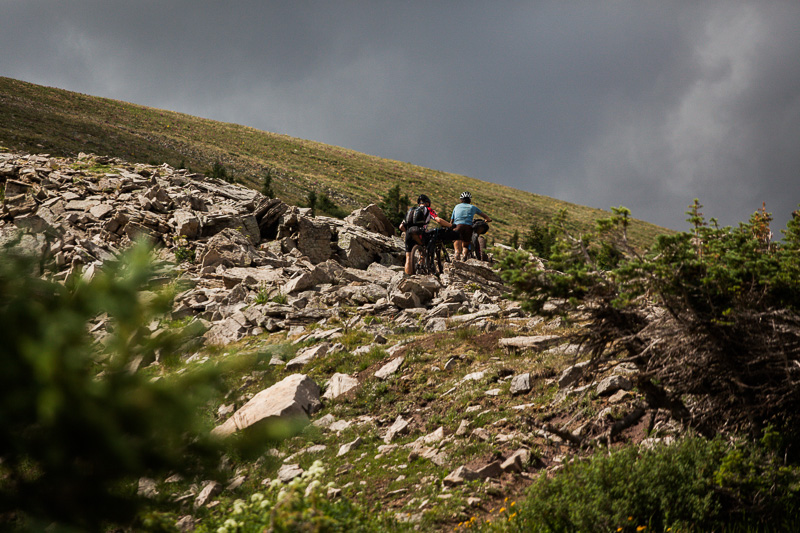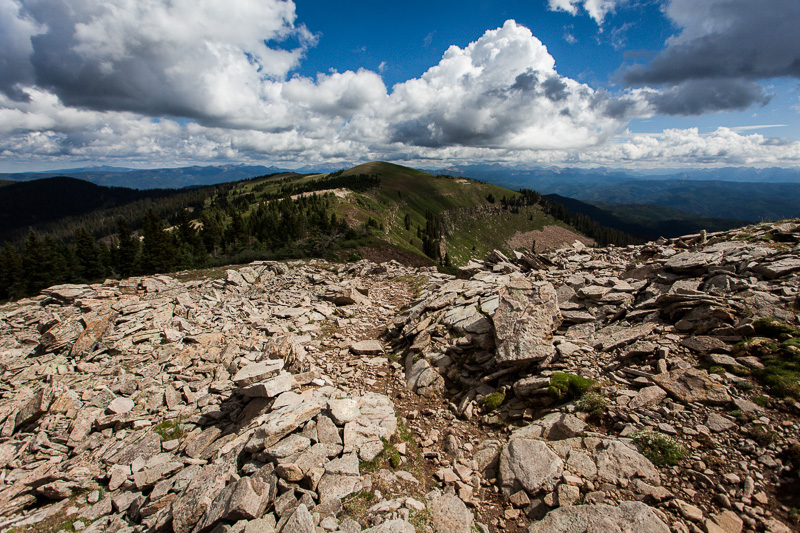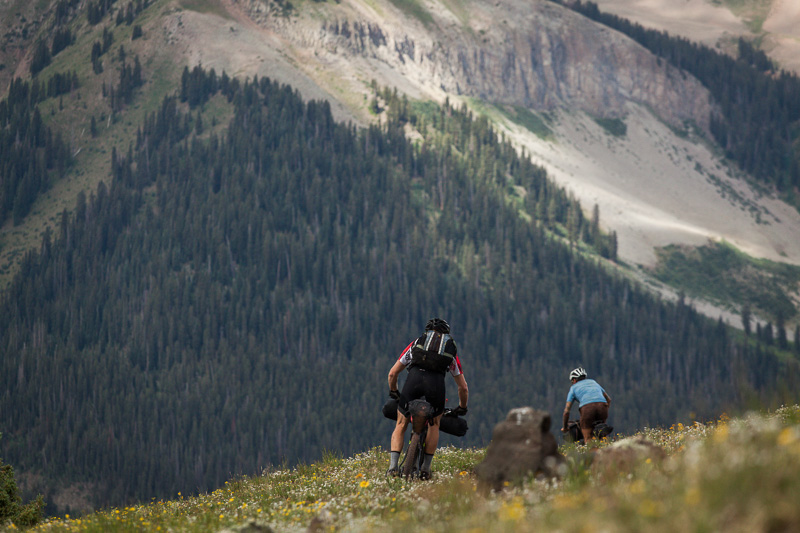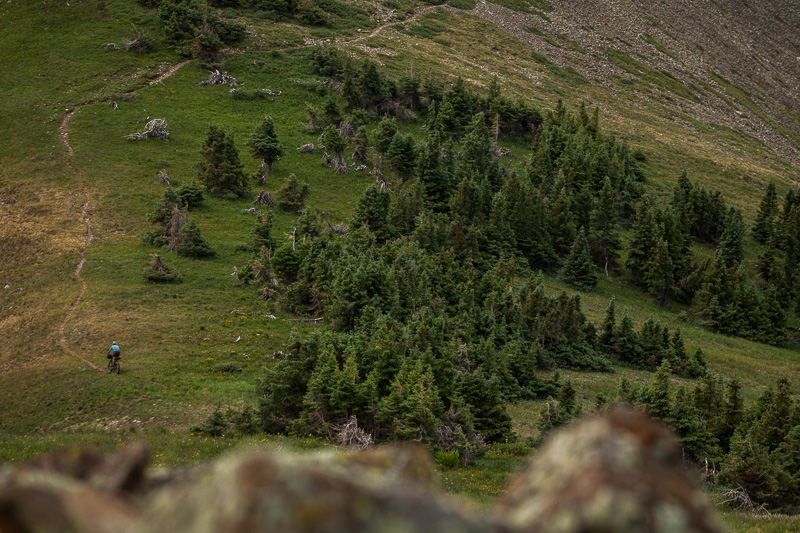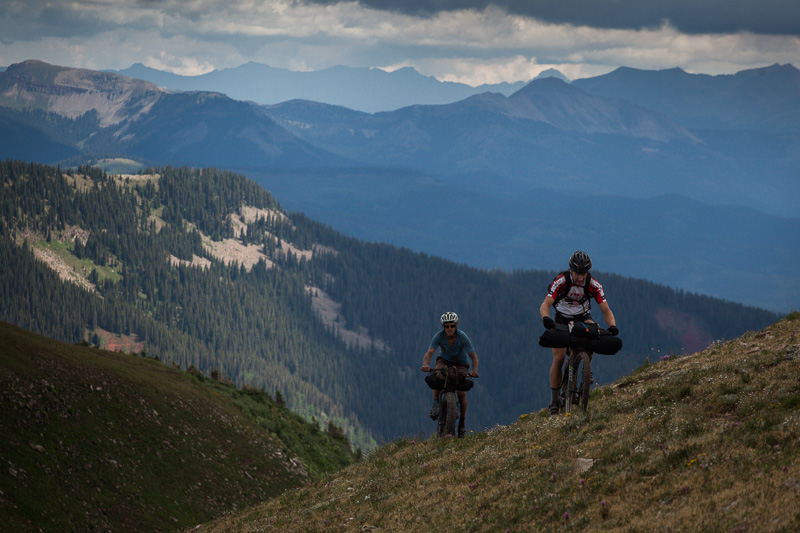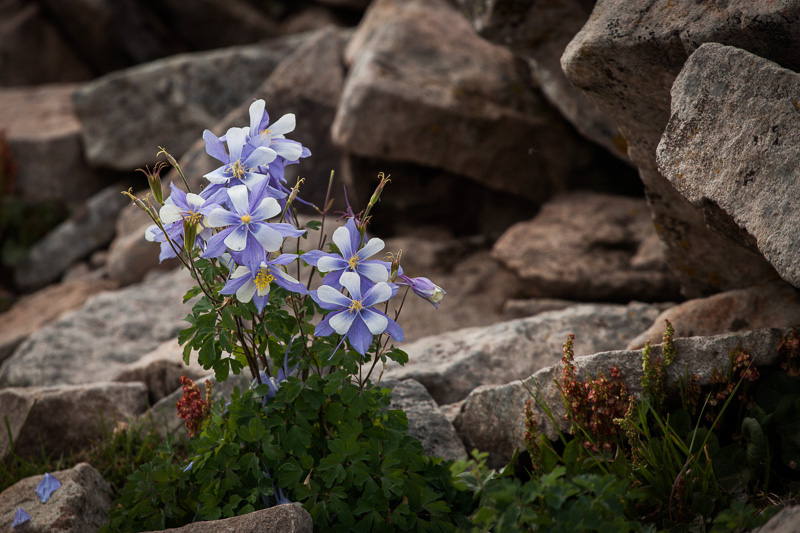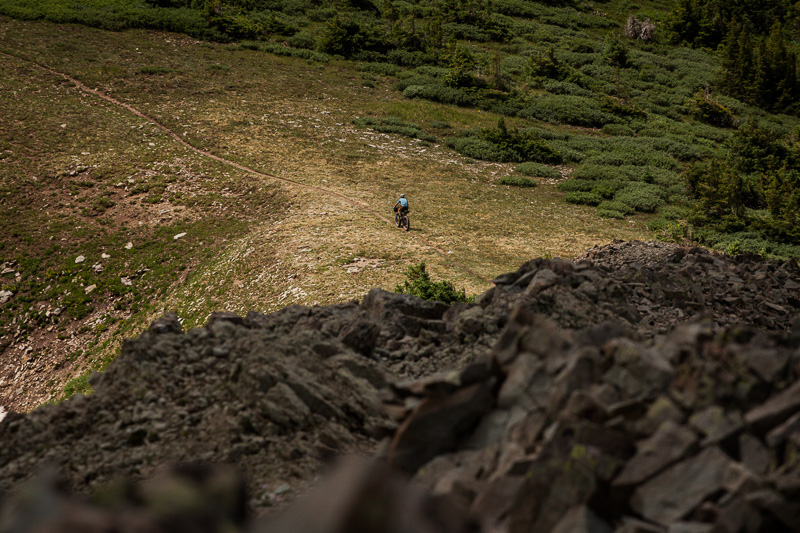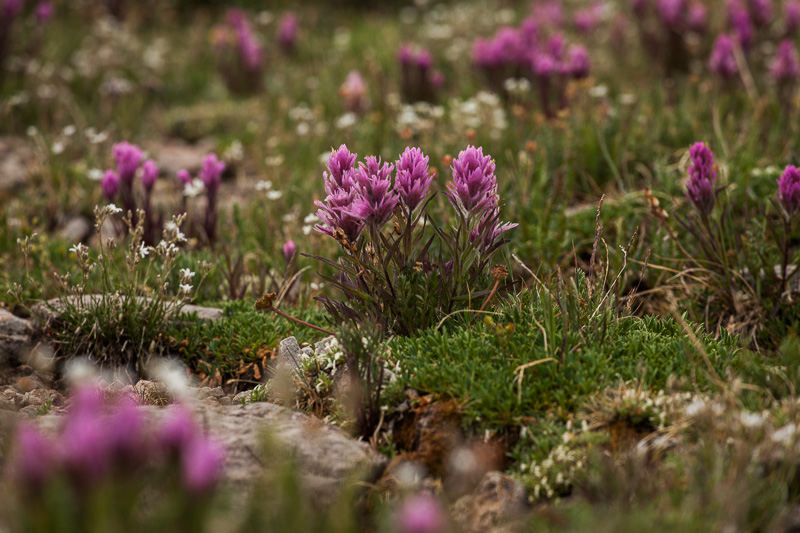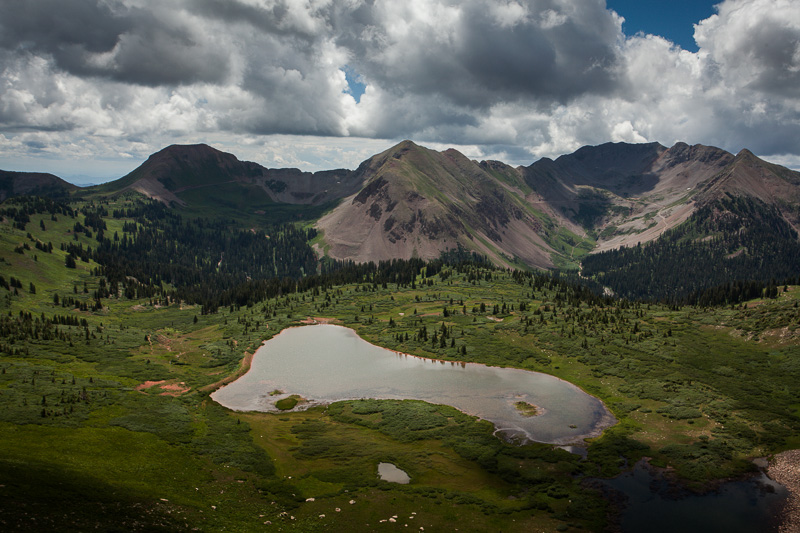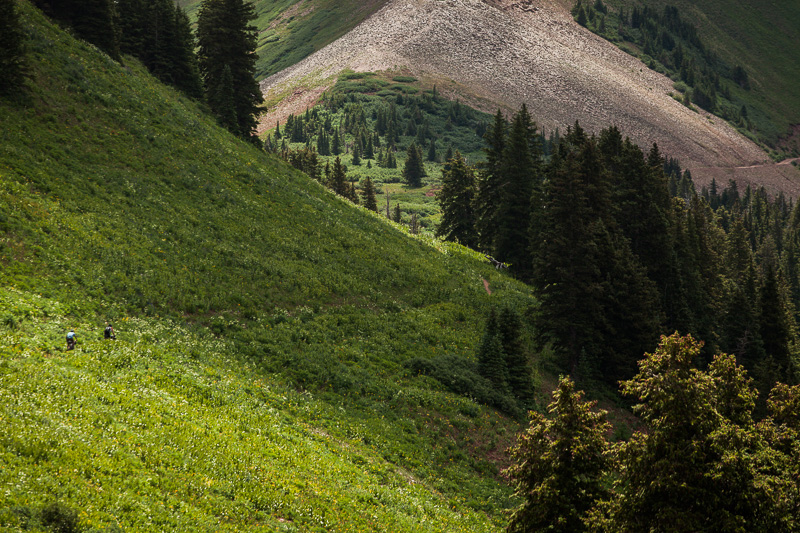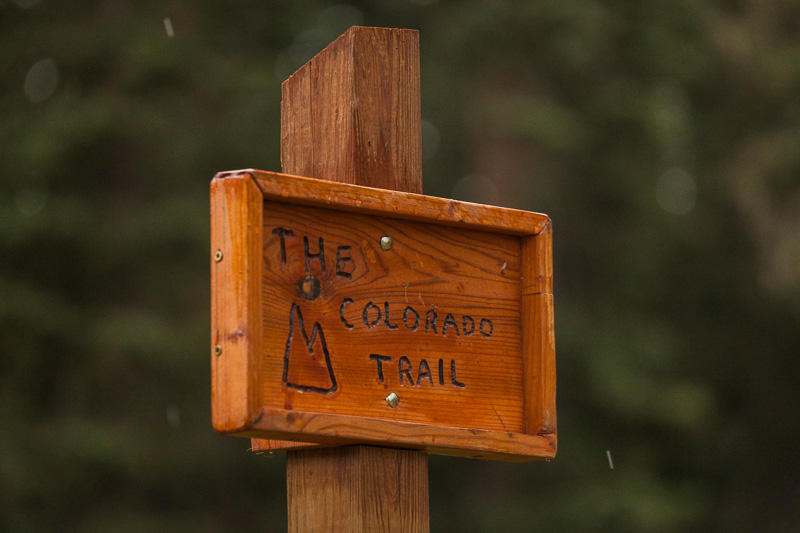 Incredibly, people (like Zach, for instance) ride this route in a day – albeit a very long one. We chose to enjoy it in a more leisurely fashion. We started late on Thursday, camping 10 miles into the trail from Molas Pass. On Friday, we rode to a few miles shy of Indian Ridge Trail, camping early in the afternoon to weather a storm – which is no time to be riding the high country. On Saturday, we started early and completed the ride, rolling into Durango with plenty of time to spare.
The highest point of the route is 12 300ft (3749m). Durango lies at 6500ft (1980m), and Molas Pass at 10 910ft (3325m). Despite the significant net loss in elevation, this is a tough ride – I definitely wouldn't want to ride it in the opposite direction. Later in the season promises clearer conditions, though I enjoyed watching the afternoon monsoonal storms barrel in.
Jeremy rode his Pugsley, I took the 29+ ECR and Zach was aboard a Trek carbon 29er. There's no shortage of rocky terrain that's hard on bikes – Jeremy's front Large Marge took a serious ding, needing to be bashed back into shape with (another) rock.
Grub… Begin (and end) any ride in Durango at Bread – the place for coffee/pastries, and the meeting point for cyclists. Carnivors should devour one of their mountainous turkey sandwiches. The Sow Your Oats cookies were delicious too. As were the scones… And…